news releases





PDF Download(PDF Type, 10Kbyte)


October 26, 2004

Hitachi Participates in Shanghai Forum 2004 International Entrepreneurs Hosted by the Shanghai Municipal Economic Commission


Tokyo, October 26, 2004 --- Hitachi, Ltd. (NYSE:HIT / TSE:6501) President and Chief Executive Officer Etsuhiko Shoyama today made a speech entitled "Hitachi's Global Alliance Strategy and Agile Management" at Shanghai Forum 2004 International Entrepreneurs in Shanghai, China. The event was hosted by the Shanghai Municipal Economic Commission.

On October 14, 2004, Hitachi unveiled a new China business strategy, announcing plans of the group's business activities in the Chinese market. At the same time, Hitachi holds its exhibitions in three Chinese cities consequently, Beijing, Shanghai and Guangzhou, under the banner "Hitachi Exhibition-China 2004." Based on the themes of "Creating urban spaces brimming with energy," these exhibitions will showcase to Chinese people Hitachi's broad range of products and services that can contribute to development in China.

Hitachi's participation in Shanghai Forum 2004 International Entrepreneurs is part of its efforts to step up activities in the Chinese marketplace.

The Shanghai Forum 2004 International Entrepreneurs was targeted at entrepreneurs, particularly those active in Shanghai. Hitachi's presentation covered its management reforms, focusing on top-management decisions that have enabled the company to establish leading positions in world markets in plasma TVs and hard disk drives.

Hitachi intends to bolster its activities in China as it works to increase the value of the Hitachi brand, while advancing initiatives toward the goal of becoming "The Most Trusted Partner in China."

Information contained in this news release is current as of the date of the press announcement, but may be subject to change without prior notice.

| | |
| --- | --- |
| | PDF files are in Adobe's Portable Document Format. To view them you need Adobe® Reader® 6.0 by Adobe Systems Incorporated. If you are using Adobe Acrobat® 5.x software, you will need to download Asian font packs. |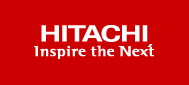 Listed by release date