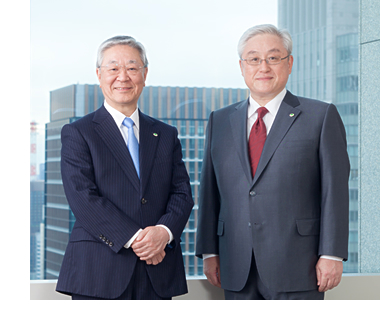 Throughout its 100 plus year history, Hitachi has been engaged in the development of social infrastructure that provides the foundation for nearly every aspect of modern life.

During this time, Hitachi has acquired extensive expertise in a diverse range of social infrastructure solutions around the world. Our energy and water treatment systems are designed with global sustainability objectives in mind. Our railway and other transportation systems allow people to travel safely and comfortably. Our information systems deliver innovations by organizing and maximizing the enormous potential of big data. Our products, solutions and services in the healthcare field are improving diagnostic capability, patient treatment, comfort and safety, and the processing and security of medical information.

Hitachi recognizes that achieving innovation in social infrastructure systems through the application of advanced technology will play a vital role in helping the world grow while also confronting the global-scale challenges we face.Hitachi's Social Innovation Business combines advanced IT with infrastructure technologies that have been developed and refined over many years. Through its Social Innovation Business, Hitachi seeks to make life safer and more secure for people around the world and to address some of society's most difficult challenges. Drawing upon its extensive resources, Hitachi works closely with its customers and aims to provide them with the resources and solutions they need to accomplish their objectives.

Underlying all of Hitachi's activities is its Mission -- contributing to society through the development of superior, original technology and products.Hitachi employees around the world take pride in the Mission, and it will continue to be the motivating force behind the company's future activities.