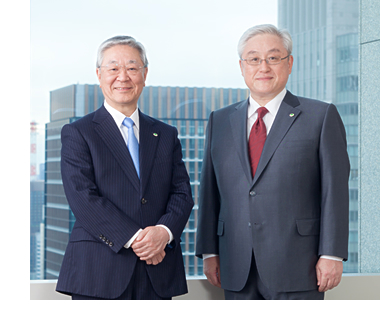 Throughout its 100 plus year history, Hitachi has been engaged in the development of social infrastructure that provides the foundation for nearly every aspect of modern life. Along the way, we have earned domestic and global recognition for our experience and proven track record in a variety of critical fields.

Our energy and water treatment systems are designed with global sustainability objectives in mind. Our railway and other transportation systems allow people to travel safely and comfortably. Our information systems deliver innovations by organizing and maximizing the enormous potential of accessing big data. Our products, solutions and services in the healthcare field are improving diagnostic capability, patient treatment, comfort and safety, as well as the processing and security of medical information. Hitachi's Social Innovation Business is dedicated to building a more advanced social infrastructure through the fusion of sophisticated IT with infrastructure technologies. Hitachi's expertise in both of these areas has been developed over many years.

The entire Hitachi Group is working together to overcome the challenges faced today by customers and communities throughout the world by implementing its unique Social Innovation Business globally. We recognize the importance of being close to our customers. It enables us to address the issues they face from a common point of view and to develop solutions that combine the required products, IT expertise and sophisticated services that deliver them more quickly.

Underlying all of Hitachi's activities is its Mission - contributing to society through the development of superior, original technology and products. We intend to hold steadfast to this Mission as we take on the challenge of creating future innovation.