News releases





PDF Download(PDF Type, 176Kbyte)


August 2, 2007

HITACHI UNVEILS THE WORLD'S FIRST *1
BLU-RAY DISC CAMCORDER

Two New Camcorders Capable of Recording One Hour 1920x1080 Full High-Definition Video on a Blu-ray Disc


TOKYO August 2, 2007 - Hitachi, Ltd. (NYSE:HIT / TSE:6501) announced the world's first Blu-ray Disc (BD) Camcorder, -which records one hour of 1920x1080 Full High-Definition video onto a BD (single side, single layer.) The new camcorders will start selling in Japan on August 30, 2007, and overseas market sequentially starting from October.

The new DZ-BD7H is a Hybrid Cam with a BD drive and a 30 gigabyte (GB) built-in hard disc drive (HDD) which can record approximately four hours of 1920x1080 full high-definition video, or up to eight hours of 1440x1080 high-definition video. It can also copy the contents from HDD to 8cm BD within the camcorder so that users do not need to use any external devices.

The new DZ-BD70 is a BD single drive camcorder which can record approximately one hour of 1920x1080 full high-definition video (two hours of 1440x1080 high definition video) on a 8cm BD.

The new BD camcorders have a system which captures, records and stores 1920x1080 full high-definition video throughout the whole process with its newly developed full high-definition lens, 5.3 mega pixel progressive CMOS (Complementary Metal Oxide Semiconductor) image sensor *2 with effective 2.07 mega pixels for video and 4.32 mega pixels for still photo, the newly developed full high definition signal processor "Picture Master Full HD," and the world's first 8cm BD drive, which can record 1920x1080 full high definition video on a 8cm BD which has 5 times more capacity than a 8cm DVD.



Model Name and Introduction (Japan)
Product
Model Name
HDD
Image
Sensor
Selling Starts
Suggested
Retail Price

Initial
Production/Month

BD Camcorder
DZ-BD7H
30GB
Approx.
5.3Mega Pixels
Aug.30, 2007
Open
20,000 units
DZ-BD70
-
Aug.30, 2007

Background of Development

Non-tape media camcorders such as DVD and HDD camcorders have grown to dominate more than 80% of the camcorder market*3High definition camcorders have taken more than 30% of the consumer camcorder market*3, and are expected to continue growing.

Hitachi, with its corporate statement "Inspire the Next, "has been creating new product categories and established new standards in the industry. In 2000, Hitachi introduced the world's first DVD camcorder, and in 2006, the world's first hybrid camcorder with a DVD drive and an HDD drive, which makes it easy to dub the contents on the HDD to the DVD. The spirit behind the innovation was always a careful consideration of the customer's needs.

This time, with the keyword "A True Breakthrough in Your Hand," Hitachi developed an 8cm BD/DVD Drive for Camcorders, Full High Definition Signal Processor Engine "Picture Master Full HD", and CMOS Image Sensor for Full High Definition*2With these core technologies, Hitachi adopted BD as a media since it has more than five times the capacity of a DVD and can record 1 hour of 1920x1080 full high definition video on one disc to create two models of the world's first BD camcorders, which shoot, playback, and store full high-definition in every process. Hitachi will continue to mobilize its technology to introduce camcorders that meet the needs of the consumers.


| | |
| --- | --- |
| *1) | as of August, 2007 |
| *2) | 5.3 mega pixel CMOS image sensor is developed by AltaSens, Inc. (Thousand Oaks, CA) under the cooperation between Hitachi, Ltd. and AltaSens, Inc. All rights are reserved by AltaSens, Inc. |
| *3) | refers to consumer camcorder market in Japan |
About Hitachi, Ltd.
Hitachi, Ltd., (NYSE: HIT / TSE: 6501), Hitachi, Ltd., (NYSE: HIT / TSE: 6501), headquartered in Tokyo, Japan, is a leading global electronics company with approximately 384,000 employees worldwide. Fiscal 2006 (ended March 31, 2007) consolidated revenues totaled 10,247 billion yen ($86.8 billion). The company offers a wide range of systems, products and services in market sectors including information systems, electronic devices, power and industrial systems, consumer products, materials and financial services. For more information on Hitachi, please visit the company's website at http://www.hitachi.com.
| | |
| --- | --- |
| Notes | |
| | Microsoft® and Windows® are registered trademarks or trademark of Microsoft Corporation in United States and/or other countries. |
| | HDMI, HDMI logo, High-Definition Multimedia Interface are registered trademarks or trademark of HDMI Licensing LLC. |
| | Blu-ray Disc and logo are registered trademarks. |
| | All brand names are trademarks, registered trademarks, or trade names of their respective holders. |

For a comprehensive presentation of the new Hitachi BD camcorders, please visit http://av.hitachi.com/camcorder

Information contained in this news release is current as of the date of the press announcement, but may be subject to change without prior notice.

| | |
| --- | --- |
| | PDF files are in Adobe's Portable Document Format. To view them you need Adobe(R) Reader(R) by Adobe Systems Incorporated. |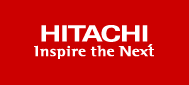 Listed by release date