News releases





PDF Download(PDF Type, 81Kbyte)


September 26, 2007

Hitachi Unveils 3/4 Inch Thin Next Generation Flat Panel TV at CEATEC 2007

Next Generation Technologies and Products to be shown at CEATEC HITACHI BOOTH



Tokyo, September 26, 2007 - Hitachi, Ltd. (NYSE: HIT / TSE: 6501) today announced that it would present "New Style Visual Life" at the upcoming CEATEC JAPAN 2007, October 2 - 6, 2007.

This year's Hitachi will present a booth that allows visitors to experience "New Style Visual Life" with exciting world's first products and inspiring next generation technology proposals.



Exhibit Corners

New Style TV - Next Generation Flat Panel TV Corner
- 1.9cm (3/4 inch) Thin 32" LCD-TV Prototype

New Style TV - Plasma / LCD TV Corner
- iVDR Plasma / LCD TV Wooo(*1) Line-Up
- Full HD Plasma / LCD TV Wooo(*1) Line-Up
- Movie Frame Rate Conversion Technology
- more

New Style Camcorder - Blu-ray Disc Camcorder Corner
- Blu-ray Disc Camcorder Wooo(*1)
- Core Technologies behind Blu-ray - Disc Drive and High Quality Video Encoding

New Style Media - Removable Hard Disc Drive "iVDR" Corner
- Digital TV Tuner with iVDR Recorder
- iVDR Concept - Camcorder, Mobile Viewer, Car Navigation
- Proposal - iVDR Contents Service

New Style Service Platform - Broacast Communication Convergence Corner
- IPTV System
- Portable IPTV System
- User Interface for Network
- Cooperation of Home Network and Center System

LCD Display Technology Corner
- Ultra Short Throw Distance Projector Technology and Product
- IPS LCD Technology
Notes
*1)
"Wooo" is a registered trademark of Hitachi, Ltd. in Japan.
About Hitachi, Ltd.
Hitachi, Ltd., (NYSE: HIT / TSE: 6501), headquartered in Tokyo, Japan, is a leading global electronics company with approximately 384,000 employees worldwide. Fiscal 2006 (ended March 31, 2007) consolidated revenues totaled 10,247 billion yen ($86.8 billion). The company offers a wide range of systems, products and services in market sectors including information systems, electronic devices, power and industrial systems, consumer products, materials and financial services. For more information on Hitachi, please visit the company's website at http://www.hitachi.com.

Information contained in this news release is current as of the date of the press announcement, but may be subject to change without prior notice.

| | |
| --- | --- |
| | PDF files are in Adobe's Portable Document Format. To view them you need Adobe(R) Reader(R) by Adobe Systems Incorporated. |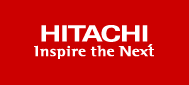 Listed by release date