Solution Concept
Solution Concept
Hitachi's financial digital solutions will utilize a wide variety of data, including business-to-business transaction data, medical big data, IoT data, and open data, as well as innovative digital technologies such as AI, blockchain, and biometric authentication technologies, to help create new financial services through collaboration among financial institutions, customers in other industries, and Hitachi's own ideas.
Hitachi has been focusing on the financial sector as a core area of its social innovation business, and will further promote the creation of innovative financial services that meet needs in society based on its past achievements in the financial sector and the know-how it has developed in a broad range of fields.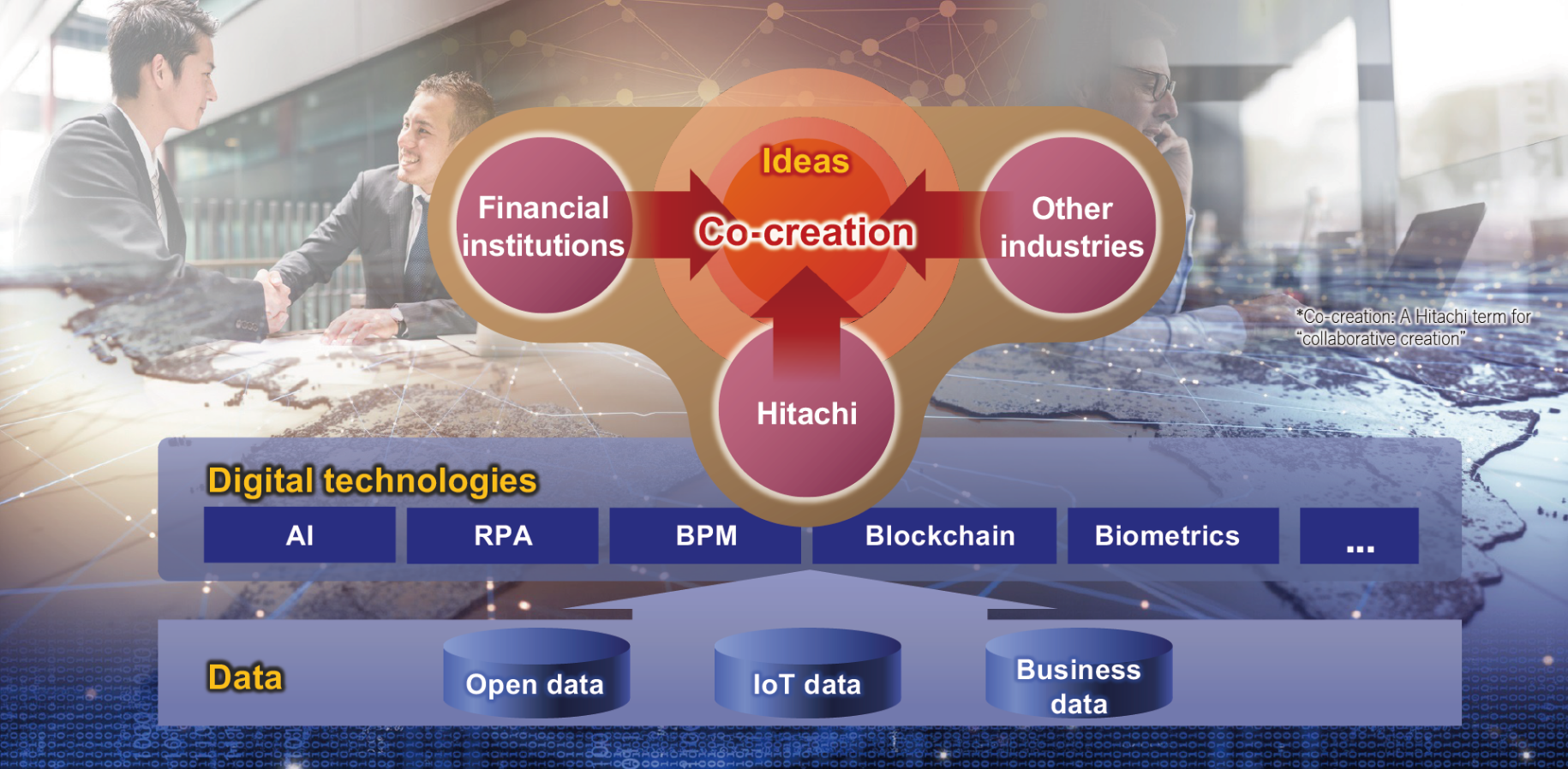 Financial Digital Solutions
Value Provided by Financial Digital Solutions
Hitachi's financial digital solutions provides value in a variety of ways to help customers make their services more innovative. We support the rapid introduction of financial products and services to the market through the digitization of traditional IT solutions and business processes that used to be dominated by manual labor, increasing the functionality of financial services and the efficiency of administrative work, as well as improving the efficiency of business system development.
In addition, we will make significant contributions to the business growth of financial institutions through the creation of new and unprecedented services that are more accessible to financial service users and easier for everyone to use, and through collaborative creation with customers across industries and business categories.