Overview
The Flocculation Magnetic Separation System, one of Hitachi's core technologies, quickly removes oil suspended solids and other matter from target water.
High-quality treated water can be delivered with less than five minutes retention time.
A wide variety of applications are available to meet the diverse needs of our customers.
System configuration
In the Flocculation Magnetic Separation System, suspended solids (SS) within raw water are mixed with a flocculent that contains magnetic powder, flocculated, and then separated using a permanent magnet.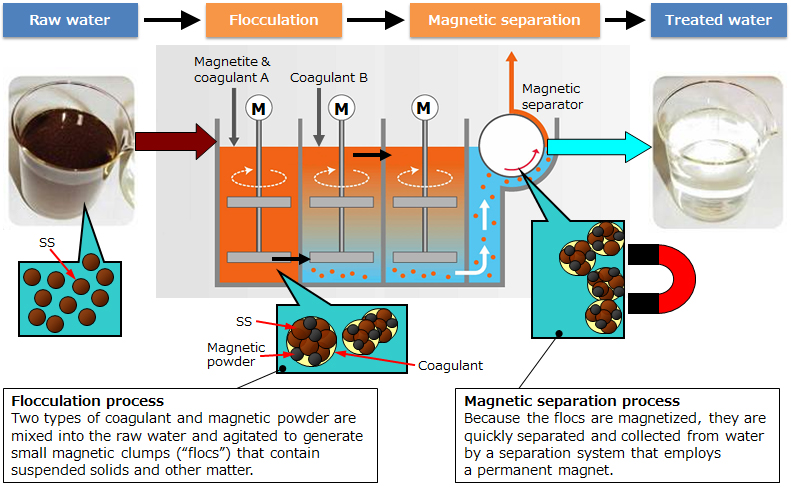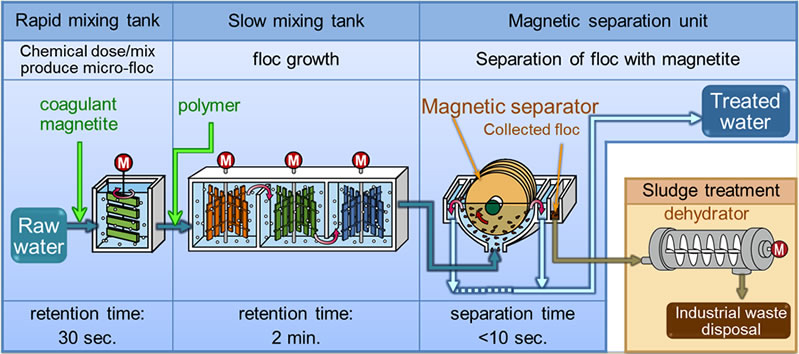 Operating conditions (retention time, chemical dosing ratio, etc.) depend on water quality.
Prefabricated mobile type is available if there is a user requirement.