Overview
The Natural Balance Type Rapid Sand Filter is an economical filtration device with a streamlined structure.
Neither backwash pumps nor elevated tanks are necessary since backwash is performed using the difference in level between the treated water channel and the sand layer.
By means of this feature, reduction of operation and maintenance costs can be achieved.
Configuration
Two filtration tanks are integrated as one unit which shares a treated water channel.
While one filtration tank performs the backwashing process, the treated water from the other filtration tank is used as backwash water.
The water level drops to the drainage trough during the backwashing process, and the treated water washes the sand layer due to the difference in level with the treated water channel.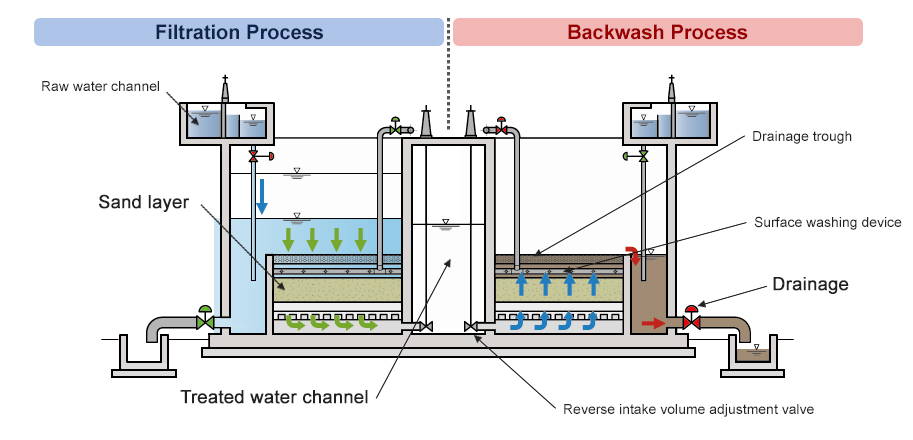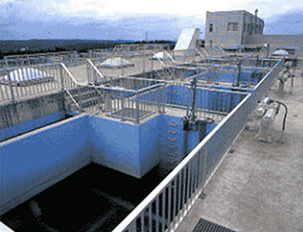 Overview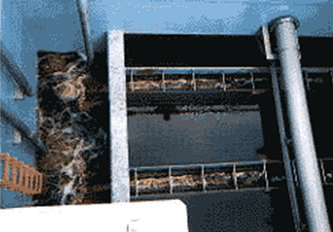 During backwash