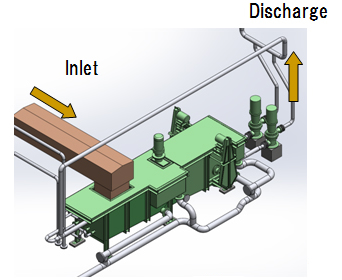 Integrated crushing and flushing functions
Comminutor and flushing mixer are installed in one tank. Debris is crushed by the comminutor and flushed in the flushing zone.
Non-clog pump
Non-clog type equipped with a blade in the pump head is adopted for the transfer pump. This enables the closed-piping transfer system and leads to the stable transfer of debris.