History of Hitachi's Corporate Governance Reform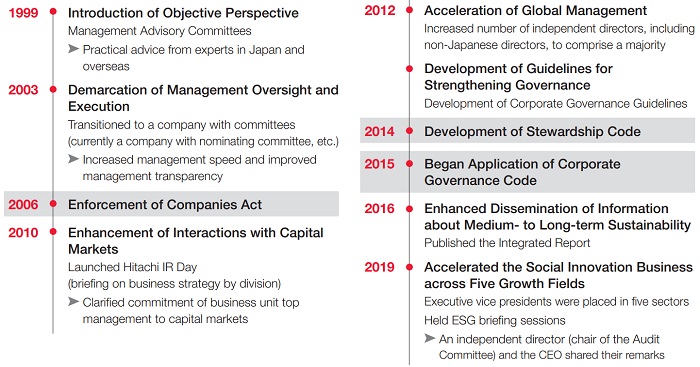 Implementing All of the Principles of the Corporate Governance Code
We are implementing all the principles of the Corporate Governance Code. Please refer to the Corporate Governance Report for details.
Experience, knowledge and Capabilities Required for Directors
Hitachi Directors need to have a wide range of experience and knowledge in the global and diverse fields that are worthy of leading Hitachi's management to expand the Social Innovation Business globally, and have the qualities of a broad experience and expertise in management.
The experience, knowledge, capabilities and other qualities required for Hitachi directors are as follows.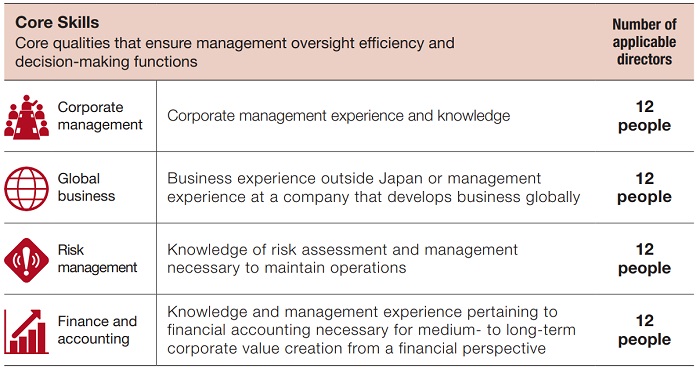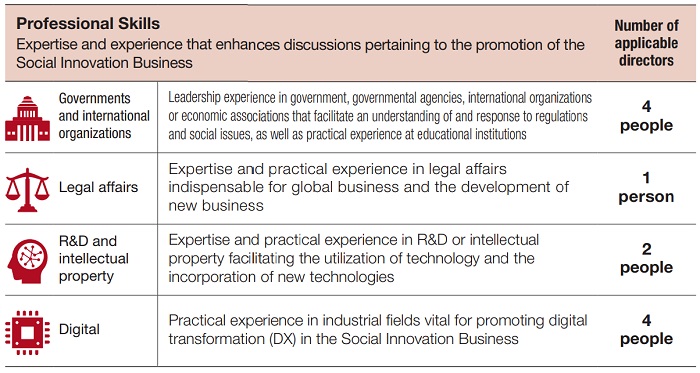 Composition of the Board of Directors
Policies and procedures for nomination of Director candidates
In accordance with the provisions of the company law, the Company shall determine the candidates Director Nominating Committee. The size, structure, aptitude, and independence of the independent Director of the Board of Directors, which should be considered in determining the Director candidate, are stipulated in article 2 and 5 of the company's Corporate governance guidelines: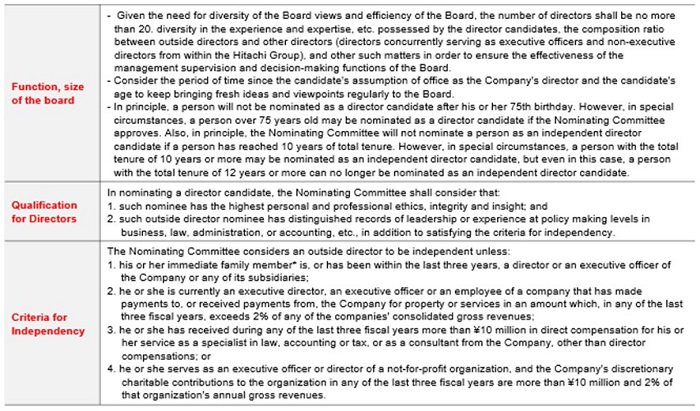 Board of Directors Composition (As of July 2023)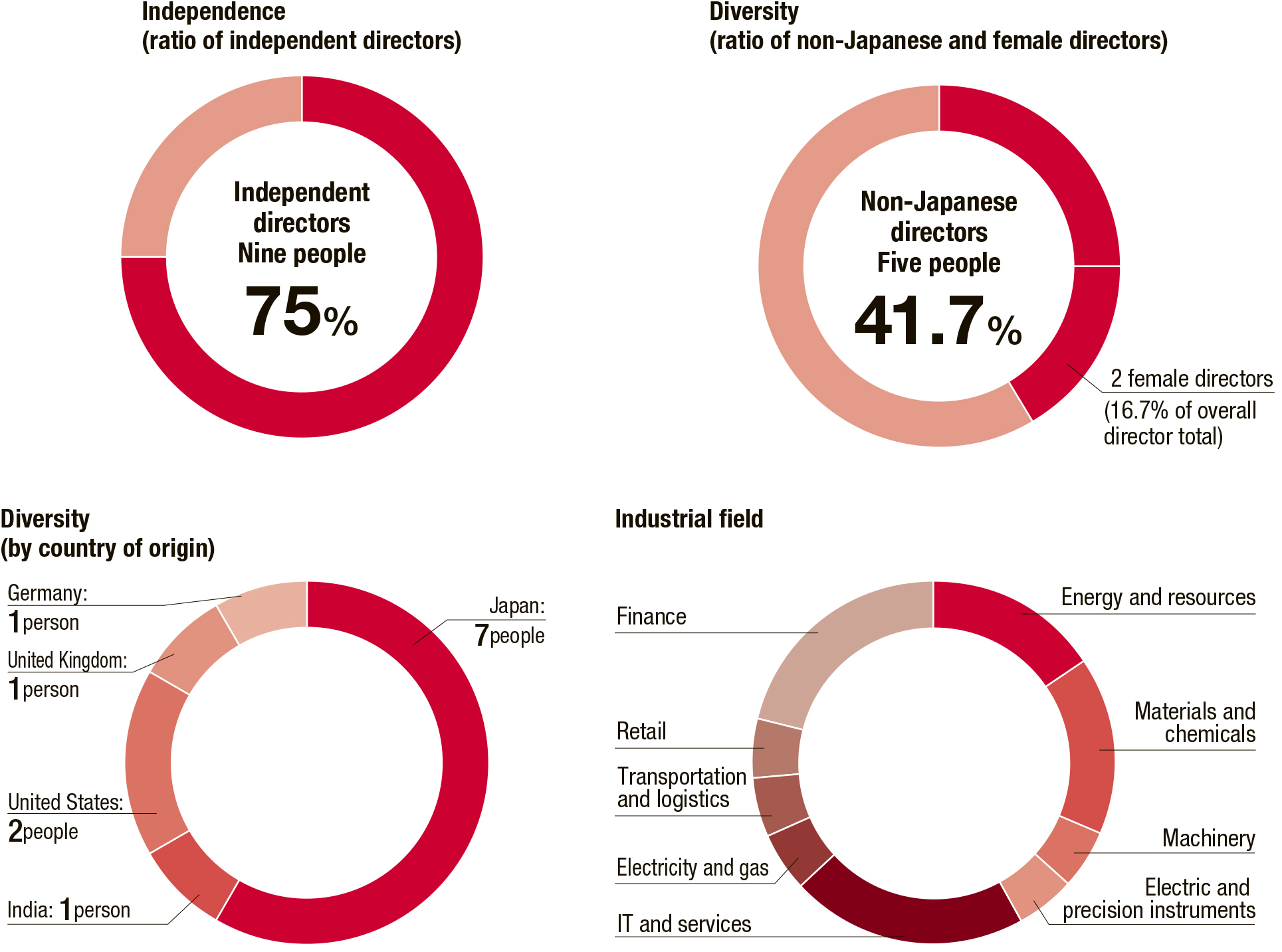 Highly Experienced Directors
At Board of Directors, discussions are conducted from a variety of perspectives by directors possessing a wealth of experience and knowledge pertaining to management, legal affairs, accounting, capital markets, government agencies and digital initiatives at global corporations.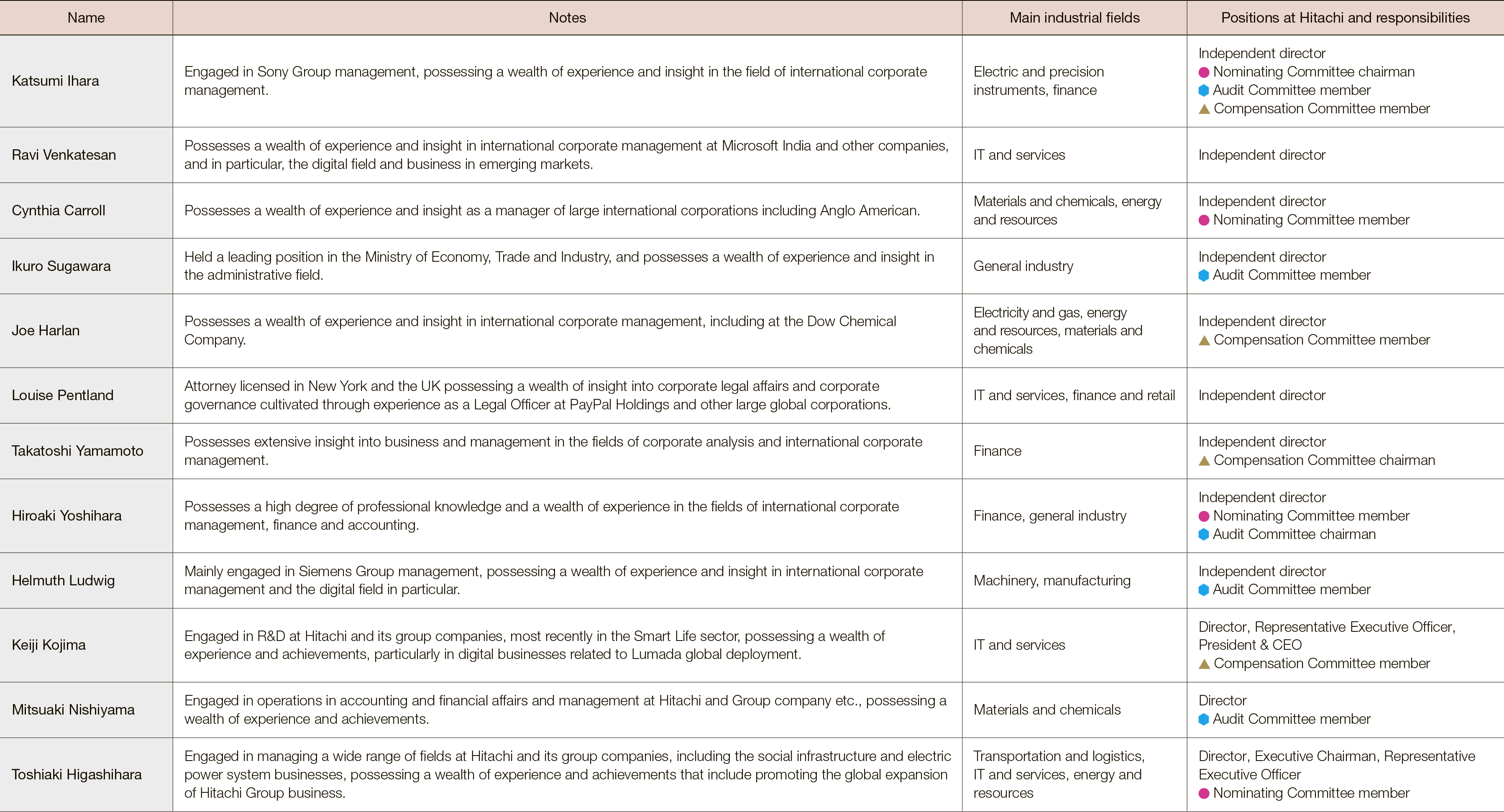 Analysis and Evaluation of the Effectiveness of the Board of Directors
The Company evaluates the effectiveness of its Board of Directors as a whole each year, in a continuous effort to maintain and improve its functions.