The main sites of research are located in the Kokubunji Site, Ibaraki Site, Yokohama Site, Hatoyama Site, as well as embedded laboratories at the University of Tokyo, Kyoto University, Hokkaido University, and in Hitachi Kobe Laboratory in the Kobe Biomedical Innovation Cluster.
Environmental activities are being pursued under the slogan of "Environment conscious R&D for the future." Read more about our Environmental Policy.
Further, as Hitachi's philosophy is to "contribute to society through business," our regional community activities are based what we can contribute as a laboratory, such as science & technology classes, employees' knowledge, special interests and skills, the staff and employees at each site.
These are videos that introduce the natural environment of the Kokubunji Site.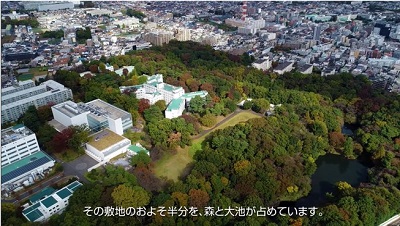 Here in Central Research Laboratory located in the City of Kokubumji, Tokyo, the beauty of the scenery has been preserved since when the surrounding area was once called Musashino and keeps us fascinated throughout the year as it changes with the season.
(February 2021)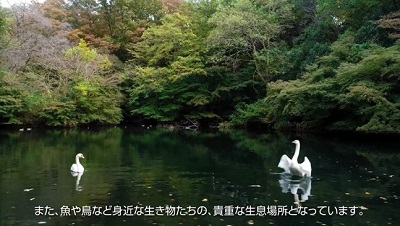 The water volume of the springs gushing out of the forest reaches 300ml per second at times. The forest nurtures the springs and plays an important role in the water cycle in nature.
(February 2021)
The Forest in Central Research Laboratory is a home to numerous species of life forms. We pursue our researches in collaboration with academia to preserve this precious nature.
(February 2021)