Hitachi, Ltd. has developed technology using AI to automatically optimize plastic molding conditions to expand the use of recycled plastic materials. This technology has been shown to stabilize the quality of molded parts by controlling the molding process using in-mold sensor data, even with varying recycled material properties between production lots. Hitachi aims to help realize a circular economy via the reduction of waste plastics by applying this technology to a wide range of recycled materials.
The production of greenhouse gases, the depletion of oil reserves, environmental pollution, and other problems resulting from mass consumption of plastics have been recognized as important planetary boundaries*1 issues. In light of these problems, 3Rs*2 is one approach being promoted worldwide to address the issue of plastic waste. The properties of recycled materials made from a variety of waste plastics tend to fluctuate lot-to-lot due to various contaminants. Operators have struggled to control quality when molding new plastics from recycled materials with inconsistent material properties. This has been an obstacle to broadening the use of recycled materials because manufacturers have tended to only use recycled materials with consistent material properties as a result. To use recycled materials with material properties that fluctuate between each lot, a skilled operator has had to finely adjust the conditions of the molding process manually according to the recycled materials properties when molding plastics, which made practical use difficult.
Hitachi has succeeded in using in-mold sensor data when injecting recycled materials to extract the varying properties between recycled material lots as features*3 suitable for machine learning. The technology it has developed has also proven successful in automatically stabilizing the quality of plastic molded parts made from recycled materials using this AI without relying on a skilled operator for the first time. Specifically, when this AI was applied to 5 lots of recycled materials whose properties fluctuate lot-to-lot, the weight of molded parts under the optimized process conditions approached the target value in all lots (Fig. 1).
Hitachi plans to present some of these results at the 37th International Conference of the Polymer Processing Society held from April 11 to April 15, 2022.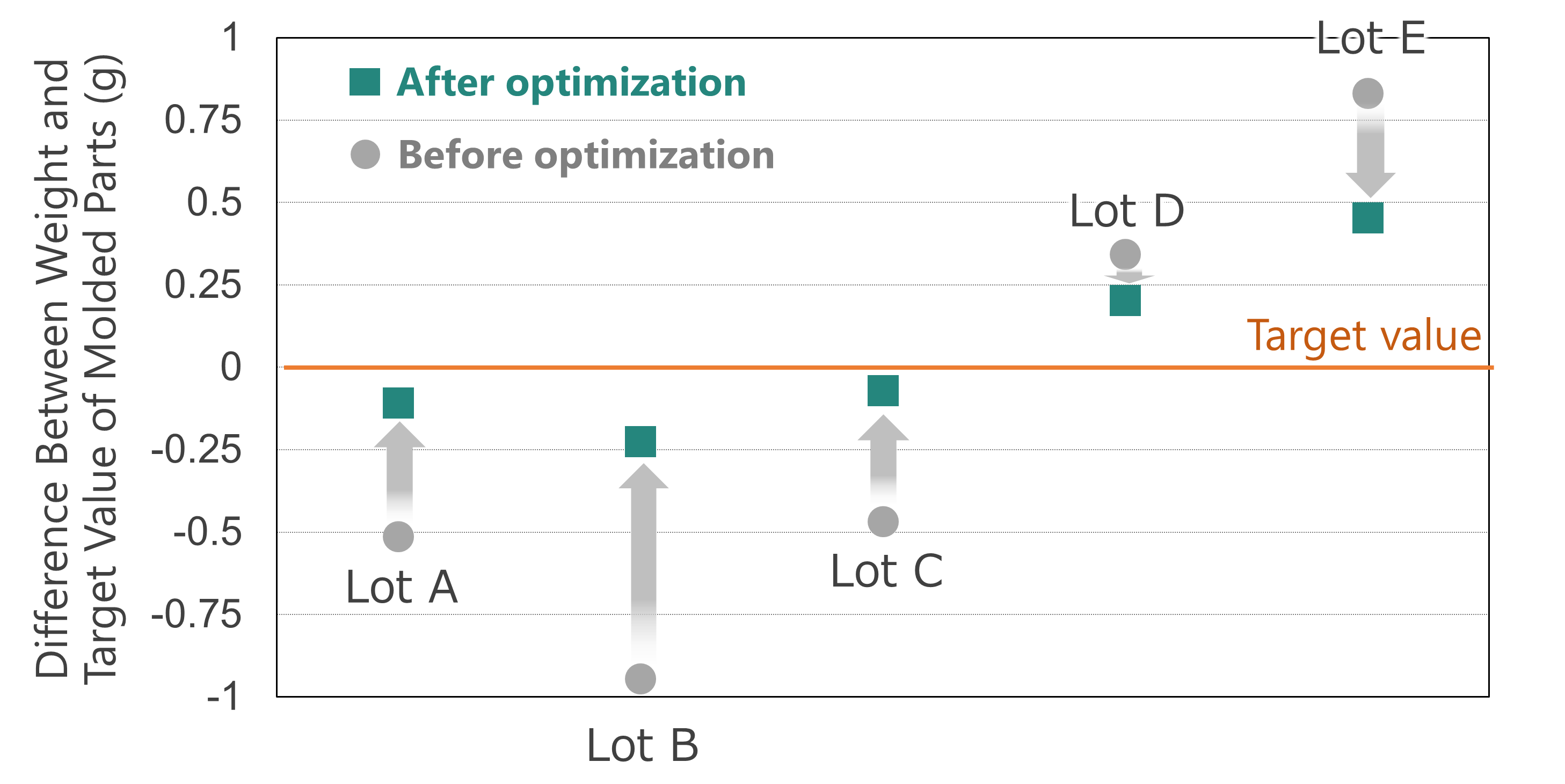 Fig. 1. Results Demonstrating a Reduction in Quality (Weight) Variations Between Molded Parts by Automatically Optimizing the Conditions for Molding Processes of Each Recycled Material Lot