Bo
Industry trends have been toward improving efficiency and reducing consumption. But electrification adds more loads to the grid. In the U.S., total electricity consumption is dropping or at least flattening, but we see an increase in EV charging, which will add significant consumption and perhaps eventually reverse the declining trend. Can transportation electrification eventually offset efforts to reduce the total load on the grid side?
Raja
Overall, it will be positive for decarbonization because transportation is one of the larger sectors for emissions. We are not just increasing the load and emissions due to electricity consumption, we're also reducing emissions from vehicles.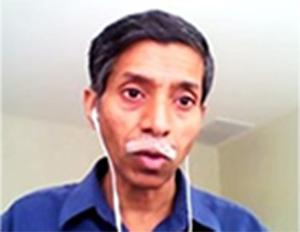 Ernst
I don't see these as competing objectives. What we're doing is converting the overall energy landscape to be cleaner and less carbon dependent by incorporating more cleaner renewable energies as sources and electrifying certain sectors such as transport.
Raja
Transportation electrification is a major emissions reduction solution. It also enables increased penetration of renewable resources. For example, in Arizona, we have more solar generation during certain times than is consumed. So, there is significant reverse power flow. Large-scale EV charging becomes a solution for much higher penetration.
Ernst
Also, in changing the energy landscape, we need to ensure that we don't have bottlenecks in routing clean energy through the electrification infrastructure. It's not just a supply and demand equation, but it also involves managing congestion in the interconnecting infrastructure to drive this transition.
Daniel
We view decarbonization and electrification as complementary. With variable weather-dependent resources like solar, its abundance — in the Southwest particularly — creates a situation where electricity in the middle of the day is incredibly cheap, especially in the spring and fall. There is more generation than load to consume it. That creates an economic incentive for beneficial electrification, such as EV charging and buildings that are more dependent on electricity. Eventually, there's a good economic use case for increased renewables.

Transportation now accounts for a higher share of emissions than the electricity sector, which has had reductions up to 30% over the last decade. Other sectors haven't achieved nearly that much decarbonization. Getting full decarbonization requires tackling and addressing some of those sectors, which provides a push for transportation electrification, greener buildings and other industrial applications.
Bo
A duck curve occurs, with low net-load during the day, when solar generation is highest, and then peak demand in the early evening, such as when people charge their vehicles after work. Without coordination, the overall charging pattern could worsen line congestion and contribute to the duck curve adversely. Utilities need to take the lead in this area guiding customer charging behaviors. Daniel, what initiatives or incentives does APS offer?
Daniel
We have relied on time-of-use pricing to educate customers on constraint and congestion time periods. Residential time-of-use pricing helps customers understand that it's cheaper to use electricity before 3 or 4 p.m. and later at night. We're also looking at even cheaper super-off-peak rates in non-summer months between 10 a.m. and 3 p.m., because there's virtually no heating or cooling. Then, when solar goes away at night, there's a significant ramp-up to accommodate load levels, and we need other resources for that. So, other technologies need to be part of that mix. There are concerted efforts to get battery energy storage technologies developed because batteries are flexible and can help with those ramps and stability concerns. They can store excess solar for later use. That provides clean energy during the highest carbon-intensive periods and is more controlled. So, there's a convergence of regulatory policy, decarbonization, electrification and other technologies to consider.