Outline of our proposed delivery-tour planning algorithm
Our proposed delivery-tour planning algorithm executes two processes: division of the delivery-service area and dynamic route optimization.
1. Division of the delivery-service area
The delivery-service area is modeled by a graph with vertices and edges, which represent potential customer locations and the road network, respectively, as can be seen from Figure 1. The proposed algorithm divides the area into a set of delivery routes of equal length. In the example below, there are four routes. The number of routes is optimized so that the customer waiting time is minimized according to the size of the area. In the delivery service, first, goods ordered by customers are loaded into a delivery vehicle at a depot. The goods are then delivered to the customers on each route in the order of A, B, C, D. After delivery on each route, the vehicle returns to the depot and is loaded with newly ordered goods. By this division, the vehicle returns to the depot with higher frequency. This shortens the customer waiting time by reducing time intervals between loading the good into the vehicle and its delivery.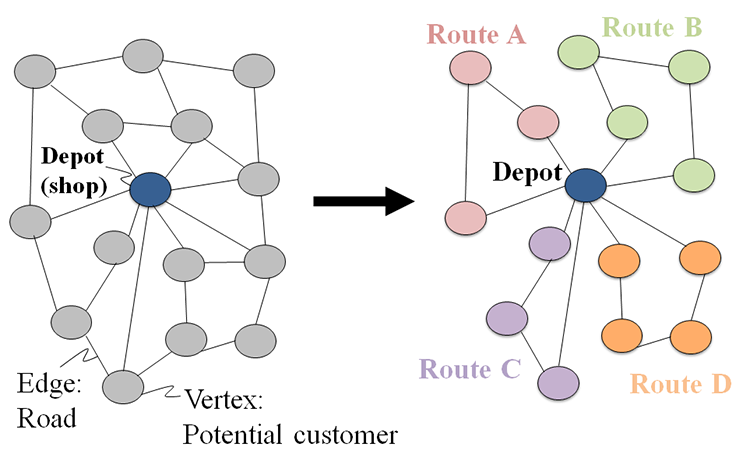 Figure 1. Example of the area division into four routes
2. Dynamic route optimization
The proposed algorithm dynamically optimizes the route during delivery by addressing stochastic events: order cancellations and traffic jams. As shown in Figure 2, when customer B canceled the order during delivery, the proposed algorithm updates the delivery route by adding customer D between customer A and customer C (customer D can be visited with a slight detour from the existing route). Additionally, when traffic jams occur during delivery, the delivery route is dynamically updated to avoid the traffic jams.

Figure 2. Dynamic route optimization after order cancellation