So how did we optimize the process conditions?
In a nutshell, we installed sensors inside the molds to measure fluctuations in the properties of the recycled material and then analyzed the sensing data using machine learning. Let me explain more about the technology developed and examples of its application.
Optimization of process conditions is performed in the following three steps. The first step is to create a training database (Training DB) that links process conditions, molded parts quality, and recycled material properties.
In this study we used "weight" which is often used as a quality control indicator in production for the quality of the molded parts. The Training DB was constructed by combining the process database (Process DB) and the feature database (Feature DB) (Fig.2).

Figure 2. Conceptual diagram of configuring the training database​
Based on the Design of Experiment, data linking the recycled material lot, process conditions, the weight of molded parts accumulated while changing the process conditions and recycled material lots, were accumulated in the Process DB.
The Feature DB accumulated data correlating the sensor features to the properties of the recycled materials by material lot. The sensor features were extracted by molding each lot of recycled materials under standard process conditions common among lots and analyzing the sensing data from various in-mold sensors, such as pressure sensors.
Next, a regression model was constructed from the training data accumulated in the Training database, with the process conditions and sensor features as explanatory variables and the weight of the molded parts as the objective variable. To streamline the process of building regression models, in this study, we generated highly accurate regression models by automatically selecting the best algorithm from multiple machine learning algorithms.
Finally, we obtained the sensor features by molding the lot to be optimized under the standard conditions. Using the sensor features and the constructed regression model, we then extracted the optimized process conditions using inverse analysis. The procedure for the inverse analysis in this study is shown below in Figure 3.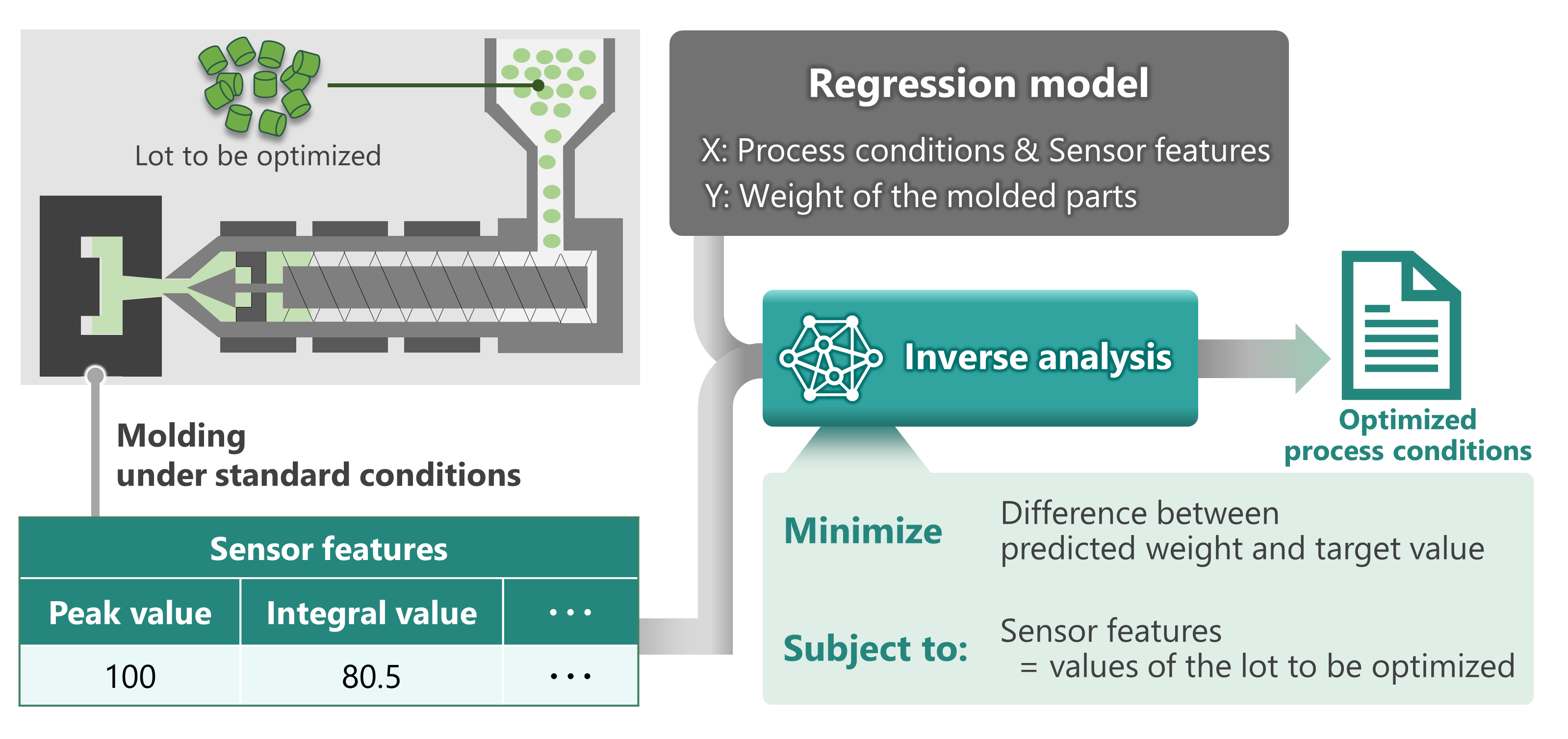 Figure 3. Conceptual diagram of optimization of process conditions by inverse analysis​
First, we set multiple candidates for each explanatory variable and created all combinations of them. Then, by inputting the combinations into the constructed regression model, we predicted the weight of molded parts corresponding to each explanatory variable. Lastly, the combination of explanatory variables closest to the target value among the predicted weight, was selected as the best explanatory variables. Here, as a restraint condition, the sensor features in the explanatory values were fixed at the values of the lot to be optimized in order to obtain process conditions that are individually optimized for the lot.