How neural networks work
In 2018, my colleagues and I in the Financial Innovation Laboratory at Hitachi America, Ltd. trained a neural network, specifically a Long Short-Term Memory (LSTM) model, to predict growth of real GDP. Of particular interest is negative GDP growth, or recession. The model uses features engineered from Leading Economic Indicators (LEIs) as its inputs. The neural network model was able to predict the recessions of 2001-03 following the dotcom bust and the financial crisis of 2008-09. It also predicted a recession in 2020, a conclusion that we presented in Predictive Analytics World in 2019.
A memorable recession happened in 2020, but its cause was COVID-19. A global pandemic would have caused a recession regardless, so evidence from this occurrence cannot be used as proof of the model's success. Interestingly, the neural network is now predicting another recession in late 2023.
For context, there was unprecedented quantitative easing (see Figure 1) by the US Federal Reserve as part of their efforts to spur the economy by reducing interest rates and increasing the availability of money in the market in 2020-2021.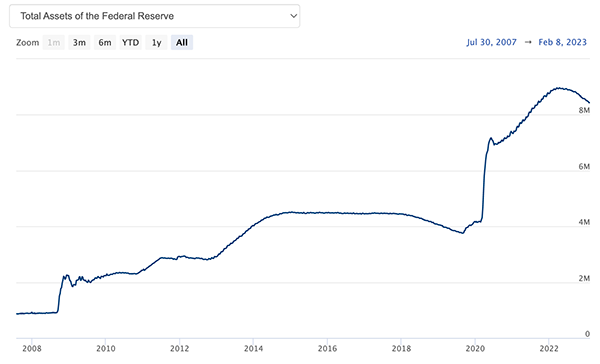 Figure 1. Total assets of the Federal Reserve
(Source: https://www.federalreserve.gov/monetarypolicy/bst_recenttrends.htm)
This also led to inflation, which the central banks were then forced to try and rein in by tightening monetary policy.
One question that is front and center with economic forecasters is whether the Federal Reserve will succeed in ensuring a "soft landing," meaning will the central bank be able to tame inflation without causing another recession? Our model suggests otherwise.
In this blog, I would like to:
Offer a tour of leading economic indicators
Present insights on how to engineer features for economic time series forecasting
Provide hints on how to regularize LSTMs with limited data, and finally
Present insights on the prevailing macro backdrop