Move from "time domain" to "frequency domain"
By applying the Fourier Transform to a time-domain signal, it is decomposed into its constituent frequency components. This allows us to examine the presence and magnitude of various frequencies within the signal.
Spectral analysis involves examining the power or amplitude distribution across different frequencies in a signal. This analysis helps to identify dominant frequencies, frequency bands, and any periodic patterns or harmonic relationships present in the signal. The chart shows how various frequencies have elevated amplitudes across the frequency range.

Fig 1. Raw accelerometer data FFT before RPM correction
In the frequency domain, it is possible to apply various types of filters, such as low-pass, high-pass, band-pass, or notch filters, to remove or isolate specific frequency components from a signal. This is particularly useful for noise removal or extracting desired frequency band.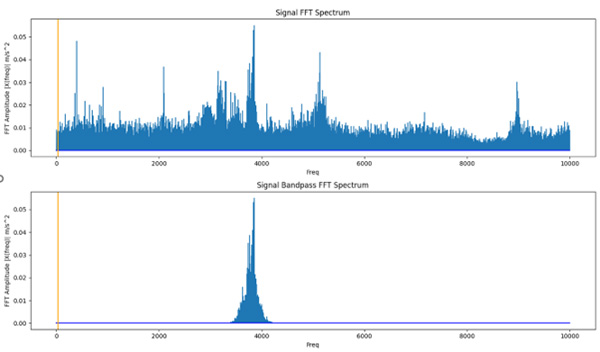 Fig 2. Full spectrum FFT and band pass FFT
A clear frequency band helps to confirm a possible defect. However, in the physical operating environment, the rotation of the equipment is variable to a certain extent, it is important to neutralize the frequency spectrum to variation in the RPM.
Short-Time Fourier Transform (STFT) allows the visualization and measurement of time-varying frequency content, aiding in the understanding of amplitude and phase variations.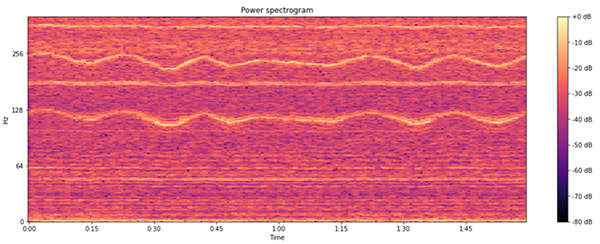 Fig 3. Power spectrogram