Method
A genetic algorithm (GA) is used to assign processes to a resource group and determine the type and number of resource groups necessary to complete the prescribed objective.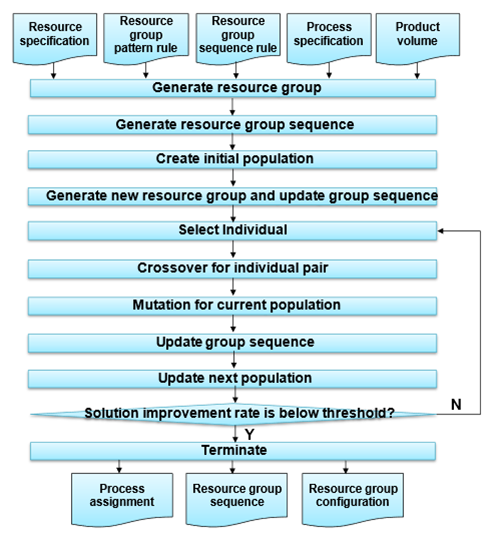 Figure 2. Processing flow of GA
The code of the chromosome in a GA is the identifier of the resource group, used to allocate the processes of the product and define whether the resource group allows duplicate use with other processes. The resource group is a combination of resources, and each resource is classified as machine, tool, supply(transport), storage. Figure 3 shows an actual example of the resource group. The Resource group generation is used to generate all possible resource groups from pattern rules prepared for each process.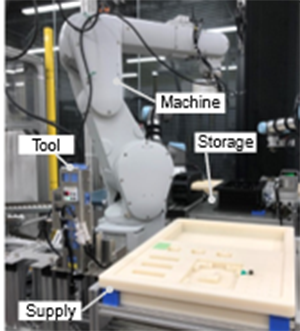 Figure 3. Example of an actual resource group
The operation time of the resource group is determined by the operation sequence of the resource groups. Figure 4 shows an example of a resource group sequence rule for an assembly process. The operation time for the process is calculated from the critical path in operation sequence.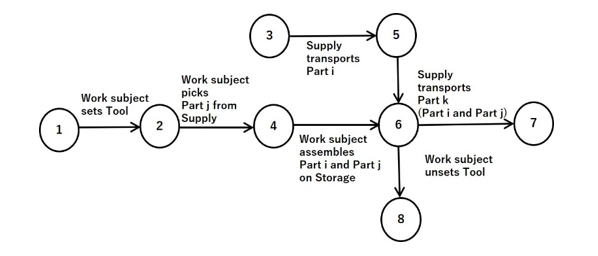 Figure 4. Example of the sequence rule