China Still Has Many Residential
Buildings without Elevators
Against a backdrop of high-rise buildings, a large number of old residential buildings built in the 80s and 90s still exist in China's urban areas. Up to 200 million people, or approximately one third of the urban population, continue to live in these buildings.
These buildings used to be very popular, but the passage of time has resulted in them facing a serious problem.
The problem of them not being fitted with elevators. Many of the residents who have lived in these developments buildings from the beginning are now getting older and suffer from weakened physical strength in their legs and waists, which hinders their quality of life. Because of this, China's government enacted policies in 2017 to give preference to installing elevators in older housing developments, residential buildings. As a result of this, the initiatives for installing post-construction retrofit elevators, which Hitachi Elevator (China) Co., Ltd. (hereinafter Hitachi) has been working on since 2005, were accelerated.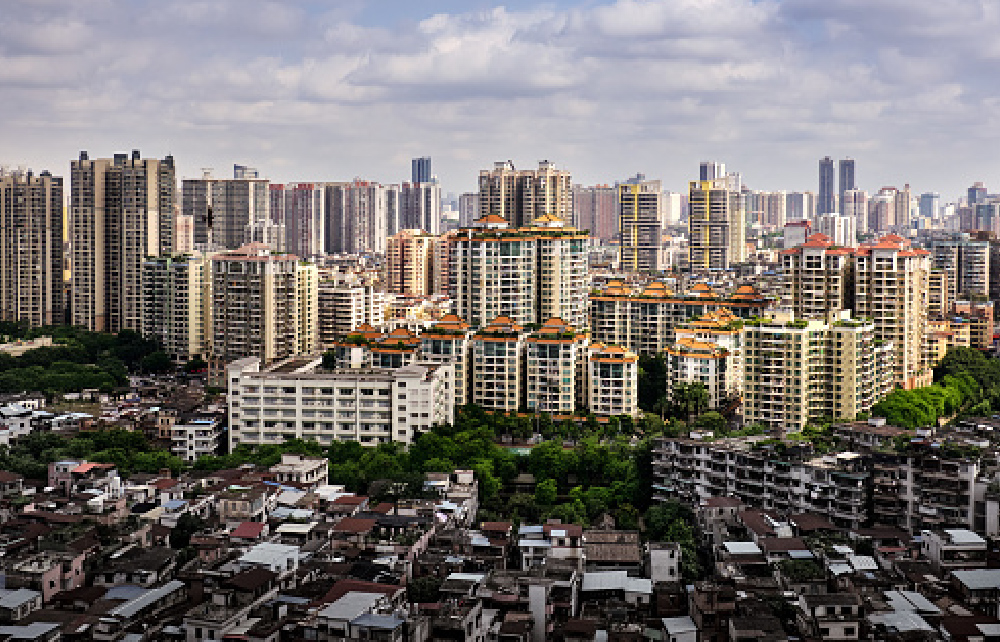 Inconvenience in Residential Life that Defies the Imagination
Hitachi launched its initiatives by collecting the opinions of residents. The reason for this was that the installation of retrofit elevators requires the consent of all building residents, as opposed to the case of new elevators where the consent of a single owner is enough. It was therefore necessary to understand the levels of inconvenience that they faced.
One woman living on the top floor of a building was forced to climb up and down the stairs every day despite suffering a broken leg, which prevented her injury from healing.
She was confined to a wheelchair, and her husband had to make two round trips up and down the stairs to separately carry his wife and the wheelchair.
In addition to this, people who had purchased furniture but could not find anyone to deliver it to their apartments suffered incredible inconvenience.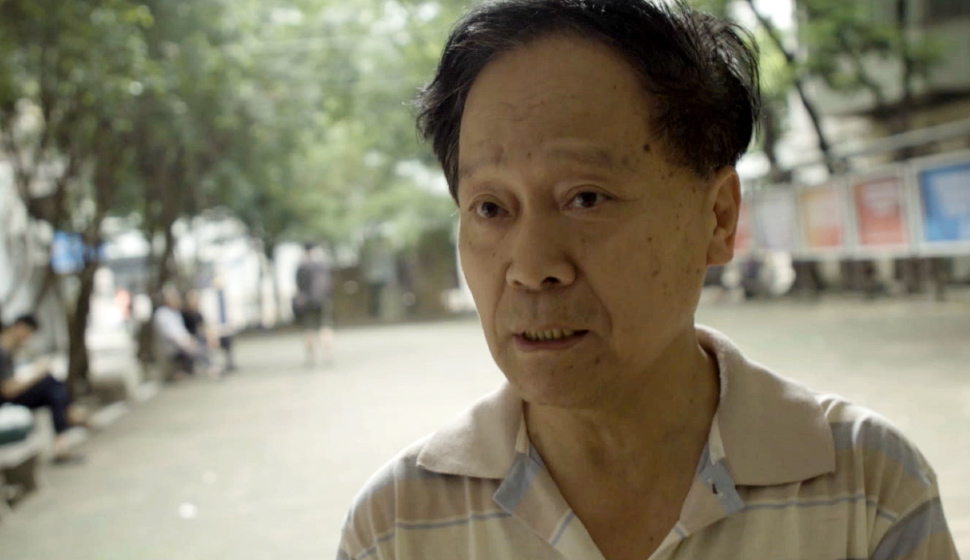 Responding Directly to All Residents' Opinions
Hitachi established ties with the government in order to respond directly to the issues of personal preferences and anxieties, and set up a retrofit elevators support center to distribute relevant information directly to residents.
In the center, we worked hard on giving exact information that residents demanded in an easy-to-understand manner by preparing comic strips that explained the advantages of retrofit elevators, the preferential treatment programs the government had enacted, the procedures required for submitting applications, and more. In addition to providing information, we also improved the residents' understanding of the situation through interactive communications, which included setting up chat sites and organizing workshops that would attract residents.
Most of the residents welcomed the installation of elevators, although there were some who remained opposed to it.
Residents on the lower floors who would receive little benefit were worried about the costs they would be obliged to pay, a reduction in good sunlight, and the length of the installation period.
These worries were alleviated by offering a customization service that suited actual conditions within residential buildings, the use of glass frameworks that would not block sunlight, and a building-block method of construction that would shorten the construction period.
We also prepared multiple installation patterns that would be suitable for various types of residential buildings.
These included installing the elevators in inner courtyards to provide access from both sides, installing the elevators on the external part of buildings to provide access from the staircase landings, and a method for providing access from each floor.
Responding directly to the opinions of all residents enabled us to build up a relationship of trust and convince them that the project was to their advantage.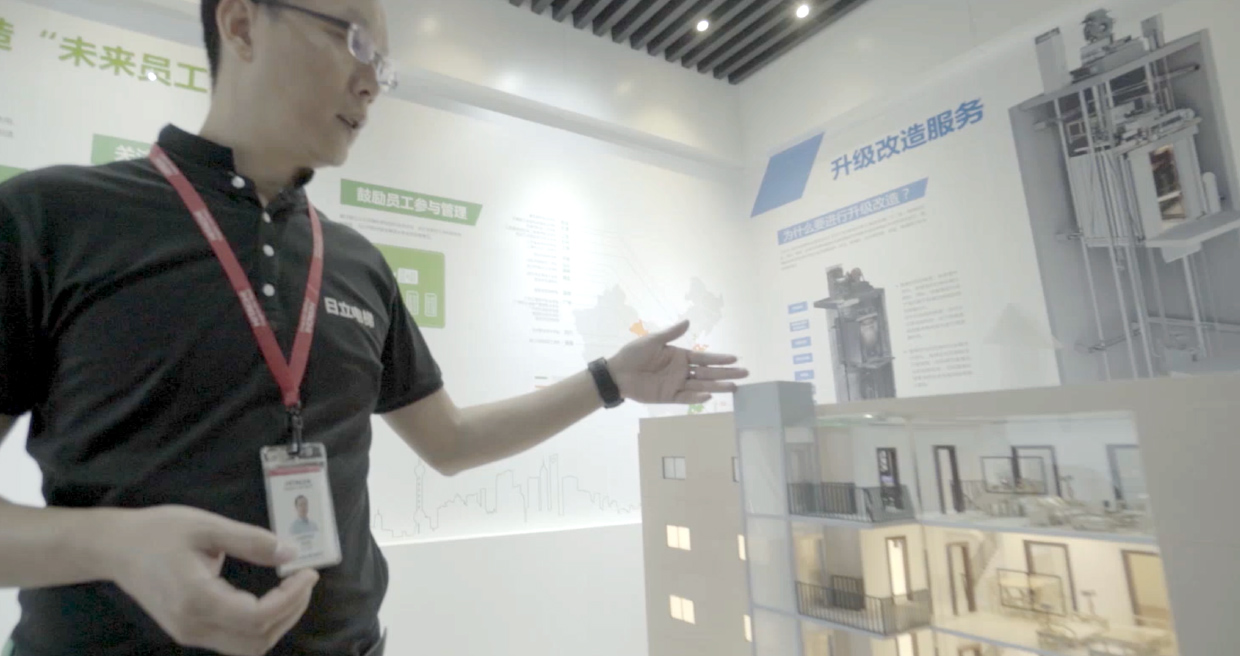 The Desire to Delight People throughout All Areas of China
The installation of elevators has greatly improved the lives of elderly people.
"I used to stay at home all day, but now I am able to go outside regularly to enjoy the sunshine."
"I can now take my grandchildren for walks, and I look forward to that every day."
"I am now able to go and play Chinese chess, and I have also started interacting with people in the neighborhood."
Delighted voices like these were heard from all over the housing developmentsresidential buildings in which elevators were installed.
It is said that the number of households living in old housing developments residential buildings without elevators throughout the whole of China is between 70 and 100 million, and that two million elevators are needed*.

A large number of people are eagerly awaiting the installation of elevators. In order to expand the installation of post-constructionret rofit elevators, there is no doubt that we will continue to face new problems and difficulties.
If we are able to mobilize a team effort to discover new solutions as they arise, we will be able to provide even greater levels of social development.
Hitachi We will continue to provide a new sense of valuescontribute to sustainable society through providing new value for "people, building systems, and society" and contribute to the realization of a sustainable society."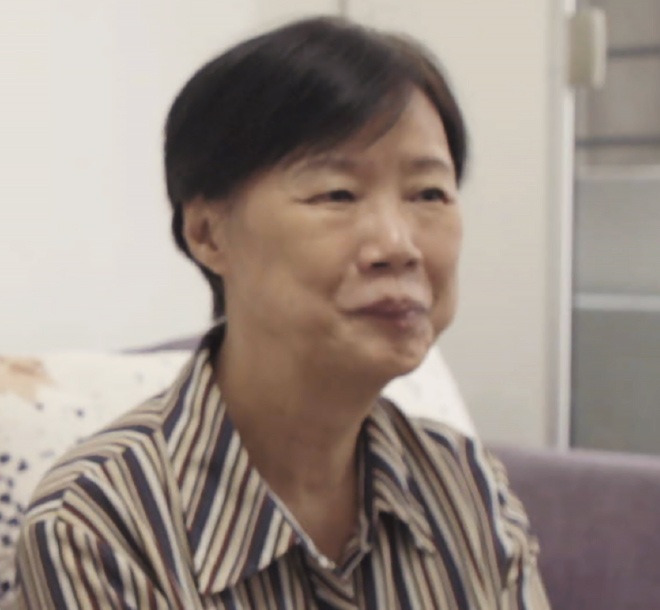 * Reference: Ministry of Housing and Urban-Rural Development of China