RS90 Series
Hitachi's RS90 Series of information control servers feature high reliability, long-term supply, and long-term maintenance. They are suited for information control systems used by a wide range of industries such as power and public transport.
Pre-installed with HiRUXS, a custom control OS based on Linux provides real-time functionality enhanced for information control systems, and supports failure analysis.
RS90/170
Standard model that meets both terminal and server requirements

Information control server equipped with an Intel® Xeon® D processor
Maximum of 32GB main memory with ECC
Support reliability-enhancing functions such as a disk software mirroring function, and a system duplication function.
2U rack size / Support for desktop use
Wide range of interfaces such as 16 local area network (LAN) ports, six universal serial bus (USB) ports, multi-display, audio output, DI/DO interface
outstanding real-time performance and failure analysis
RS90/260
Wider range of operating environment conditions and high maintainability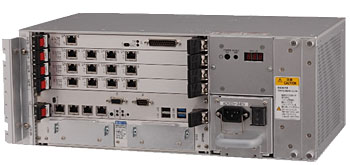 Ambient temperature: 5 to 45
Vibration resistance
Horizontal: 39.2 m/s2 at 33 Hz, Vertical: 19.6 m/s2
Front maintenance of main parts
RS90/1100
High-performance and thin model equipped with an Intel® Xeon® D processor(12 cores)

high-performance processor(2.1 GHz, 12 cores)
Maximum of 64GB main memory
supports reliability-enhancing functions such as power supply and fan redundancy/online replacement.
RS90/1100FT
Fault tolerance model to provide core functionality to ensure high data reliability and continuity.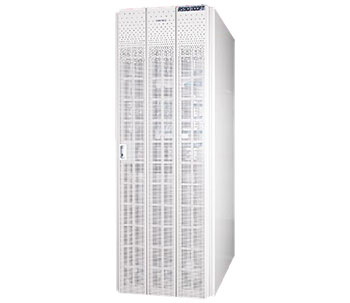 High-performance is achieved by the quadruple-redundancy CPU block unit, and the quadruple-redundancy Voter (majority decision processing device) unit, which executes majority decision processing.