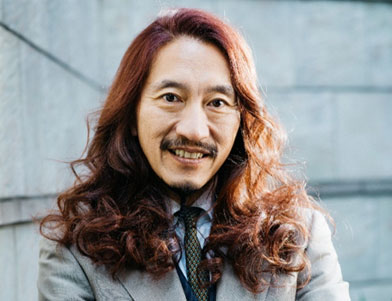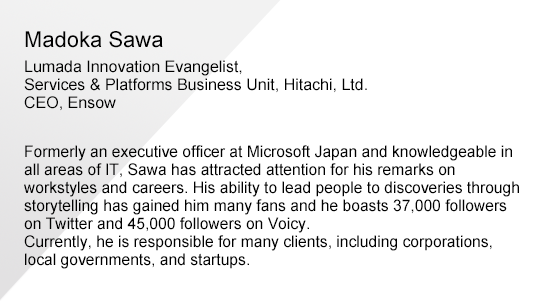 Miura: In order to connect our cutting-edge "eyes of science" to society, digital technologies are essential. In recent years, we've also been involved in leading-edge manufacturing and production driven by digital technologies and culminating in the smart factory Naka-Marine Site. Located in Hitachinaka in Ibaraki Prefecture, this state-of-the-art factory uses IoT and went into operation in March of 2021. There, we design, develop, and manufacture semiconductor manufacturing and analysis equipment, and look for optimal solutions by linking data throughout the entire value chain, from design, prototyping, and verification to manufacturing, delivery, and maintenance. Furthermore, to make it an eco-friendly site, we've been working to eliminate the factory's CO2 emissions by using renewable energy and installing solar panels. We also minimize its electricity consumption by monitoring electricity use in real time.
Speaking of eco-friendliness, we've been really focusing on managing the lifecycles of lithium-ion batteries. Our work with the automotive and railway industries led us to the belief that the recycling of lithium-ion batteries would eventually become a critical issue, so a few years ago, we launched a business to tackle that issue. Going forward, initiatives that conform to Europe's environmental regulations will also become mandatory. To that end, we've developed a fast diagnostic system that assesses aging and deterioration in lithium-ion batteries. By utilizing the data, we can track the condition of lithium-ion batteries, facilitating their recycle and reuse.
Turning our attention to the manufacture of lithium-ion batteries, the contamination of batteries by metal fragments or other substances can pose a fire hazard. As such, the detection of such contaminants is extremely important. Hitachi High-Tech's X-ray equipment plays an active role in detecting foreign substances on manufacturing lines. In other words, we have a hand in developing useful technologies for each and every link in the value chain for lithium-ion batteries, from their manufacture to their reuse. That's why we can get an overarching view of the industry as a whole and use that perspective to uncover new issues.
Sawa: I see. Those issues become apparent through your collaborative work with customers. You also have a site in Portland in the US, right?
Miura: Yes. To establish robust, local support systems and resolve real issues with speed, we need to carry out development near our customers. As part of that strategy, we established the Hitachi Center of Excellence in Portland as a new site for semiconductor engineering. Located in Hillsboro, Oregon, the center has become a setting for co-creation.
Sawa: So, even with the local community, everyone shares and is loosely connected by the same vision, almost like a corporate entity. In a real sense, this embodies the concept of community building, which has been gaining prominence, and of organizations in the modern age.