Looking forward to practical application—creations that start with semiconductors
Reproducing the Ising model in a CMOS circuit is a strong point, isn't it?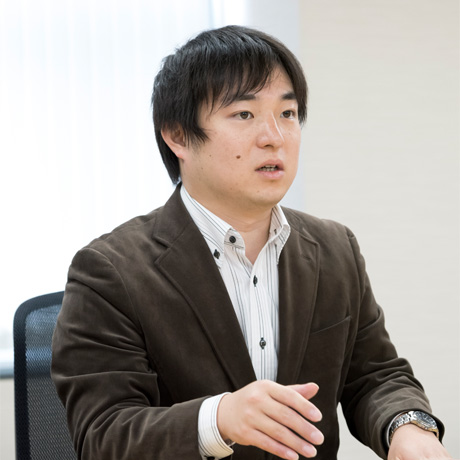 HAYASHIYes, that is correct. In truth, there have been various endeavors to efficiently resolve combinatorial optimization problems utilizing the characteristics of the Ising model. For example, a Canadian company accomplished this using a superconductor circuit. However, one must maintain extremely low temperatures to utilize superconductor circuits which then requires a large facility.
This is where Hitachi shifted its focus to semiconductors. While direct comparisons cannot be made because the formulas differ, special cooling systems would be unnecessary if semiconductors were used, and their adoption would also be apt for mass production. Given these advantages, we thought that if we could combine semiconductors with the Ising model's new calculation system, we could make a computer that was extremely practical. Building from those ideas, we launched a development project for a new-paradigm computer. I have been involved in this project ever since it was launched.
OKUYAMAI joined the company just after this project was launched and have been involved in developing CMOS annealing machines ever since. While Mr. Hayashi mainly develops hardware, I develop software that manipulates and utilizes the hardware.
Can you describe the development process of the CMOS annealing machine?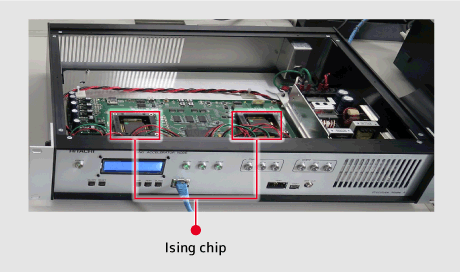 Figure 2: First-generation CMOS annealing machine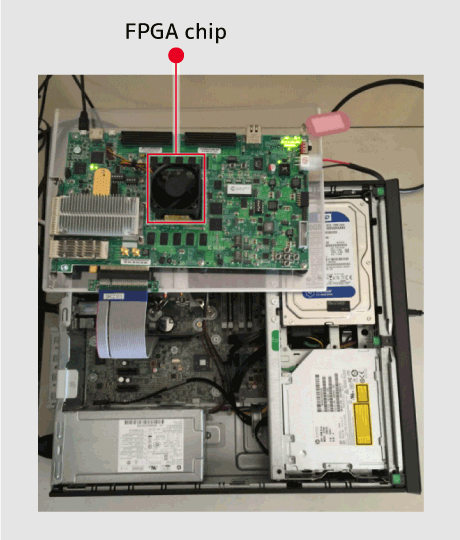 Figure 3: Second-generation CMOS annealing machine
HAYASHIWe started with the hardware, in fact, the semiconductor chips. This is extremely rare. Making semiconductor chips has production costs in and of itself, and requires time as well. Usually, I believe that semiconductors are created only after multiple simulations have been conducted.
However, in order to demonstrate the possibility of calculations using the Ising model, Hitachi rather boldly started with producing semiconductors. As a result, we confirmed that we could solve problems at a high electric power efficiency. We call this hardware installed with the Ising chips the first-generation machine.
We succeeded at solving a specific field's problems with the first-generation machine. However, to pursue practical application in the real world, we needed to devise a generic formula that could be applied across various fields. Therefore, we developed the second-generation CMOS annealing machine using a field-programmable gate array (FPGA). As an FPGA can be reconfigured after having been manufactured, all sorts of formulae can be tested. Furthermore, because it is mass produced, one can easily gain access to a machine, and development costs have been driven down.
At present, we utilize this second-generation model and are continuing to enhance its software. However, as the development process progresses, we hope to produce specialized semiconductor chips, develop CMOS annealing machines able to handle large-scale problems and further conserve energy.
Did you experience any difficulties in developing the hardware?
HAYASHIAs a matter of fact, on our team, only the leader had expertise in semiconductors. Our expertise was in the information sector, and we had some difficulties handling hardware because we didn't know what to do. We had some difficulties simply trying to measure the semiconductor chips. We didn't even know how to place the chips onto the measuring device, and once we thought we had figured that out, the pin wouldn't fit...
OKUYAMAYou really did have a hard time, didn't you, Mr. Hayashi. But it looked like you had a lot of fun too!
HAYASHII was taking on a new field, and so I often slipped up when it came to the tiniest of details. But at the end of the day, I had a lot of fun because I was creating things. I feel extremely fortunate to have been able to experience creating semiconductors in an entirely new field.