Date
July 20, 2018
Title
Research team led by Hitachi Cambridge Laboratory develops highly-sensitive readout detector for Si-CMOS based quantum computer
Release Digest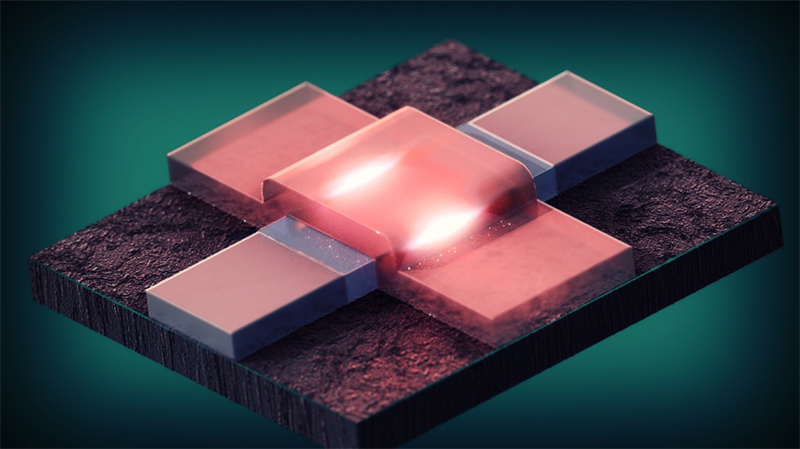 Graphical representation of a Silicon CMOS transistor used in the experiment
Hitachi Europe Ltd., a wholly owned subsidiary of Hitachi, Ltd. today announced that researchers at the Hitachi Cambridge Laboratory (HCL), working in collaboration with academic partners at the University of Cambridge, University College London, and CEA-LETI, have successfully demonstrated a highly-sensitive detector to readout information from Si-CMOS based quantum bits.
The new detector, with a charge sensitivity of 1.3 µe/√Hz, is five times more sensitive than the silicon radio-frequency single-electron transistor which has been the most sensitive technology for silicon-based quantum computers up to now. The successful demonstration of the new detector represents another step forward towards the realisation of a Si-CMOS based spin quantum computer.
This research was supported by funding from the European Union's Horizon 2020 research and innovation programme under grant agreement No 688539: MOS-Quito project. The results have just been published in the 19th July 2018 issue of Physical Review Applied, as an Editor's suggestion.