Electricity, which is used in every facet of daily life, is indispensable for society.
Hitachi provides wide variety of solutions for electric power system protection and control utilizing advanced and highly reliable digital technology in combination with latest IT technology.
We also provide DC power transmission facilities that utilize power electronics for power transmission and distribution, and system stabilization equipment that stabilizes voltage in the power systems.
We offer high reliability and high performance leading-edge protection systems and also monitoring and control systems incorporating intelligent control.
We take the lead in providing power transmission and distribution systems by utilizing our established technologies, which were fostered based on our tradition, and also the latest digital technology.
We provide value from various aspects in order to supply stable power at all times.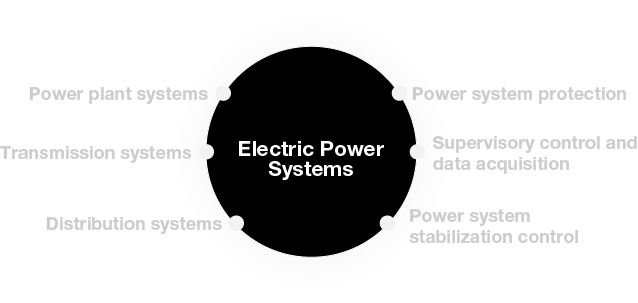 Power system protection & control
Protection of transmission lines
Protection, monitoring and control of substation equipment
Power system stabilization systems
Frequency conversion systems
HVDC systems
Protection, monitoring and control of distribution lines