We are leveraging NEXPERIENCE to create innovations for solving social issues in different domains, such as mobility, life, industry, energy, and IT. We will continue to generate new services and new solutions from our own awarness of Social issues and from discussions with our partners, while utilizing IoT, sensors, analytics, and other digital technologies, as well as operational knowhow in different domains.
CASE01
Creating a solution from both technology and design aspects:
Eki-Shi-Vision
(Tokyu Railways)
Point

·Ethnography research for the identification of issues
·Ideation of solution from both technology and design aspects
Issue

How to properly guide station users during congestion and disruption of train services
Solution

Propose a solution that visualizes and monitors congestion while protecting privacy
Railway companies are faced with the challenge of how to enable a smooth experience for passengers of train stations and how to guide them during Peak periods or seasons and during disruption of train services due to events or accidents. While conducting ethnography research using NEXPERIENCE, we realized that the most important thing for passengers when receiving guidance during disruption of train services is understanding the congestion status.
Eki-Shi-Vision is a solution that was created from both technology and design aspects. We used people flow analysis of camera images to enable easily monitoring congestion status on smartphones as well as designed a user interface that ensures protection of user' s privacy. We received feedback from Tokyu Railways saying that they are glad to be able to use technology as well as deeply understand the field issues.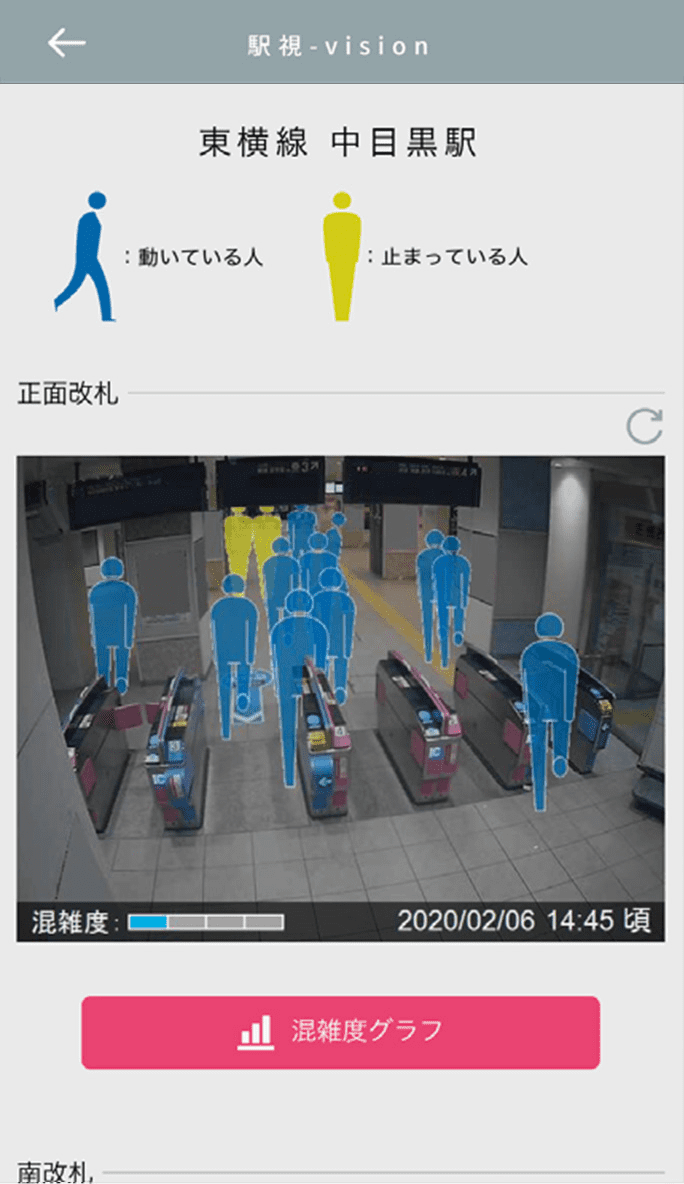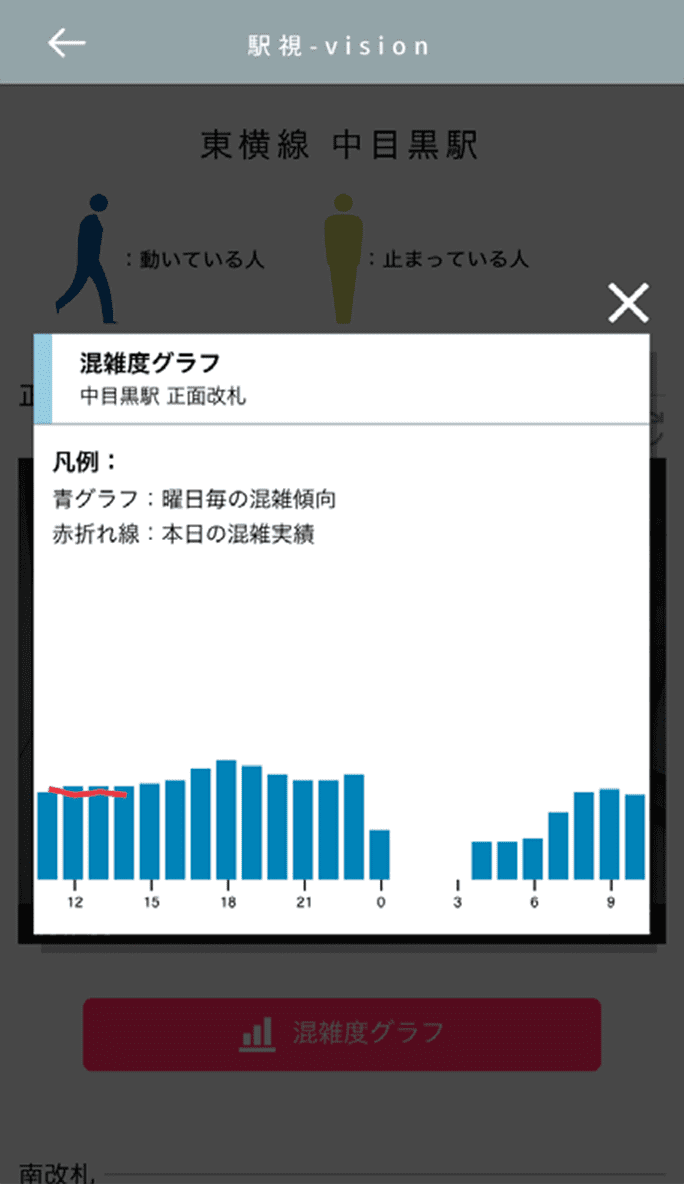 Eki-Shi-Vision is a registered trademark of the Tokyu Railways.
CASE02
Leveraging customer operation knowledge:
Solution for identifying owner of unattended luggage
(Vienna International Airport)
Point

·Identify time-consuming operation flow through workshop
·Extract operation knowledge by asking the customer to use the prototype in actual operations
Issue

Swiftly carry out identification of owner of unattended luggage, which is a highly labor-intensive operation
Solution

Leverage the extracted operation knowledge to offer and verify a solution that is operable within the actual work flow of the security officer.
One of the major management issues faced by airport operators is how to prevent incidents that result in terminal closures. We therefore used NEXPERIENCE to hold a workshop with the customer to sort out and visualize the customer's workflow. This was aimed at identifying particular operations that take a long response time during occurrence of incidents. As a result, we found that being unable to find the owners of unattended luggage causes major impact on passengers and security operations because of the need to evacuate airport users and ensure safety, etc.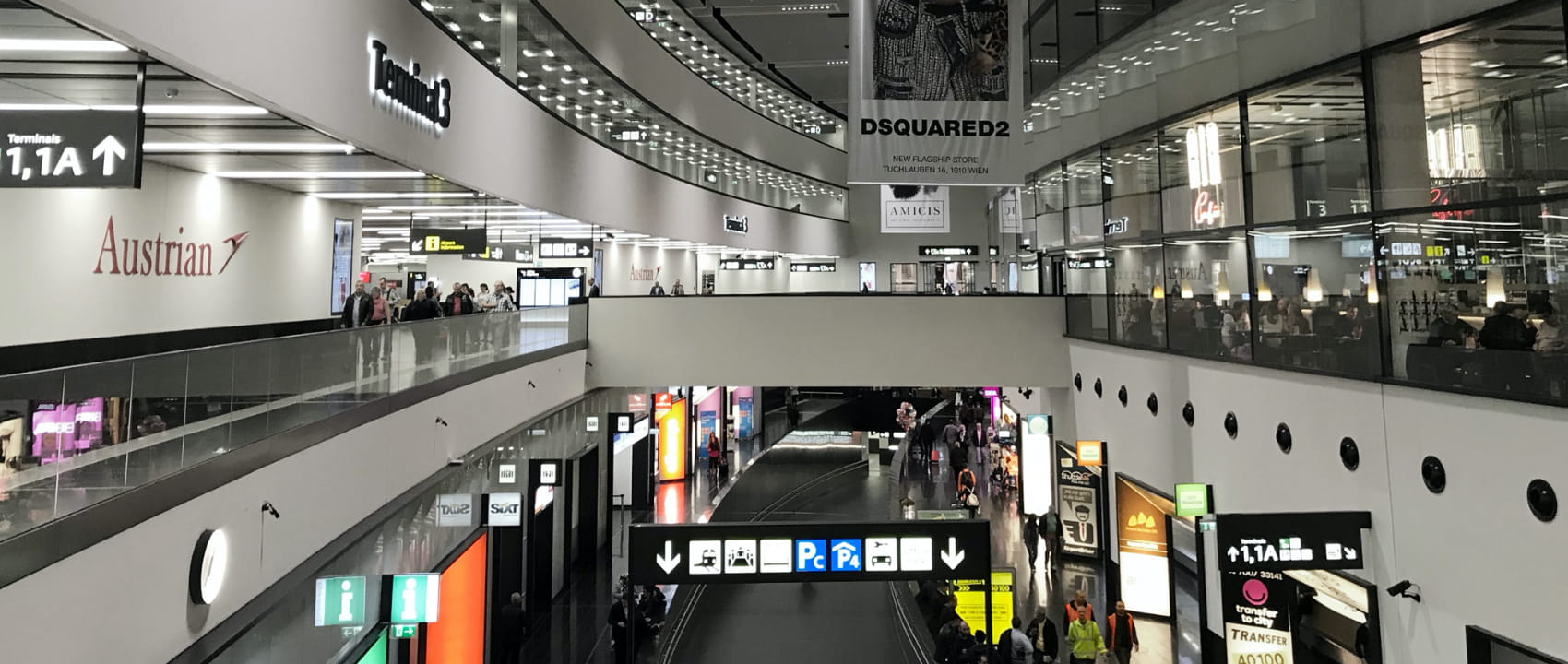 We then introduced the prototype of a persontracking solution already developed by Hitachi as a solution to address this issue to the airport security manager. Although the manager was impressed with the technology itself, they did not know exactly how to use it in their actual operations. We therefore conducted ethnographic research by asking the security operator to use the prototype on-site to deeply understand and empathize with the customer's work situation. By doing so, we were able to extract operational knowledge pertaining to the kind of information the operator uses in making operational decisions.
We then improved the prototype by incorporating the extracted operation knowledge to develop a solution for quickly identifying the owner of unattended luggage. Further, we conducted a Proof-of-Concept (PoC) by using the developed solution on-site to determine whether the solution can withstand actual operations.
*This solution has been productized as a rapid person-discoveryand-tracking solution.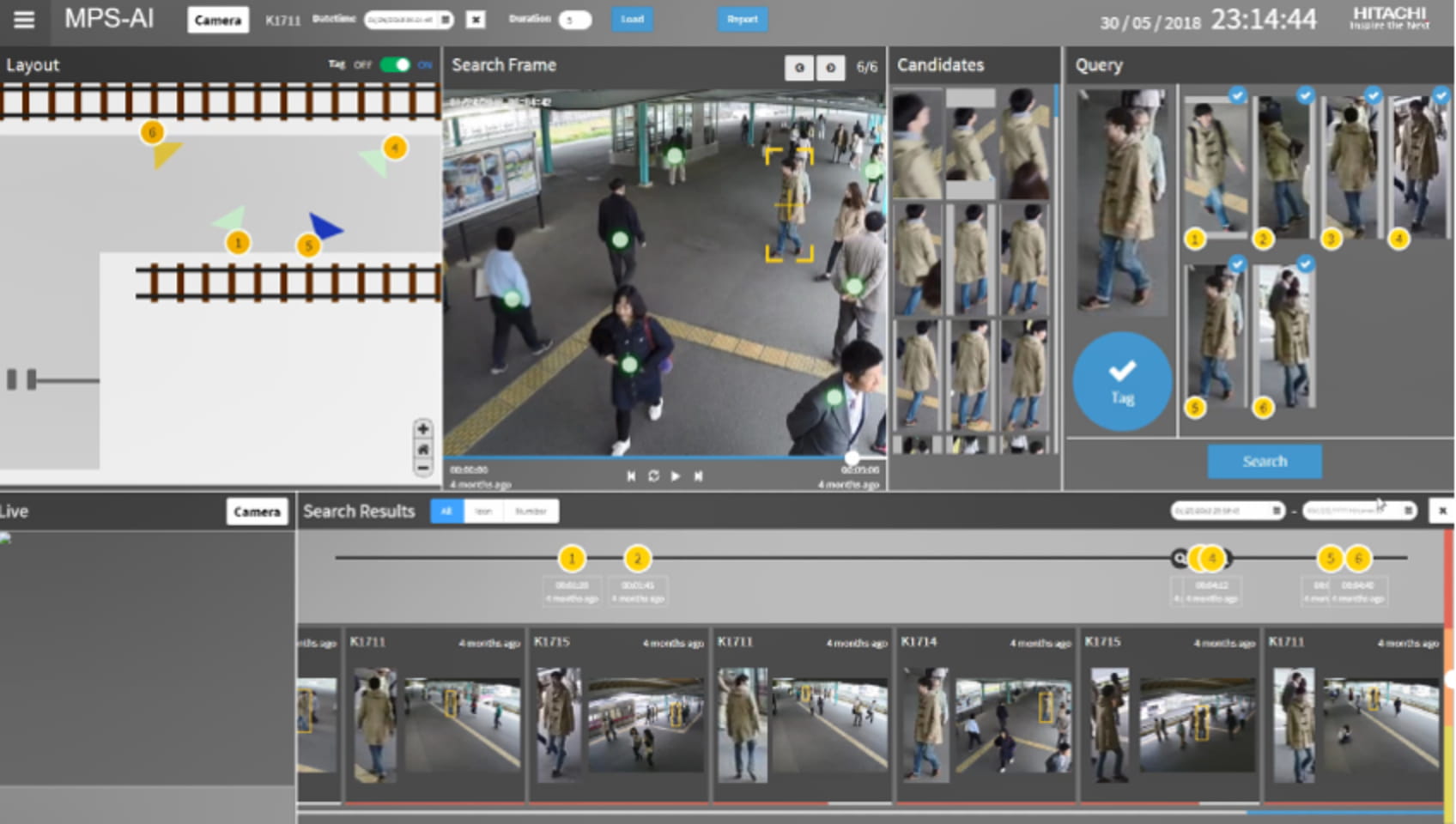 *The image shows experiments conducted at a location other than the Vienna International Airport.