Moreover, we evaluate the retrieval speed and the size of hash codes. As shown in Table 1 and Figure 4, hashing realizes extremely fast and light-weight image retrieval.
Table 1. Matching speed of hashing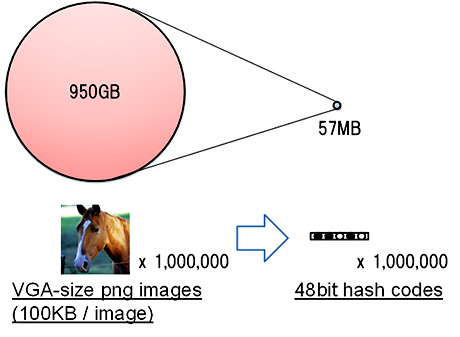 Figure 4: Storage consumption of hashing
Conclusion
PDH can convert images into a compact hash code and perform fast and memory-saving searching for large-scale images. Furthermore, by applying PDH to biometric information such as vein patterns and faces, a hands-free authentication platform that identifies individuals from a large-scale biometric database can be established. For more detailed information, we recommend referring to our paper [1].
Acknowledgements
Thanks to my co-authors Professor Masakatsu Nishigaki and Associate Professor Tetsushi Ohki from Shizuoka University, and Masakazu Fujio and Kenta Takahashi from Hitachi, Ltd., with whom this research work was jointly executed.
---
References
[1]

Yosuke Kaga, Masakazu Fujio, Kenta Takahashi, Tetsushi Ohki, Masakatsu Nishigaki, "PDH: Probabilistic deep hashing based on MAP estimation of Hamming distance." 2019 IEEE International Conference on Image Processing (ICIP). IEEE, 2019.
https://ieeexplore.ieee.org/document/8803319