Transport medical equipment for patients at home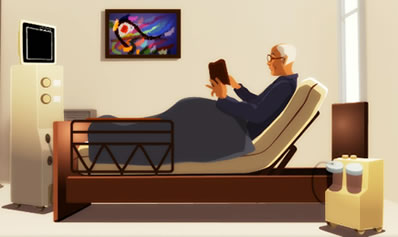 Transition to home medical care
Growing numbers of elderly people are experiencing such problems as long waiting hours and a shortage of hospital beds, especially in big hospitals. These problems are affecting national medical finance. To solve these problems, local medical institutions, local governments, and NPOs have begun to work together toward providing comprehensive care in the community. As part of such efforts, how can we enhance the quality of medical service in the future where more people will prefer home medical care?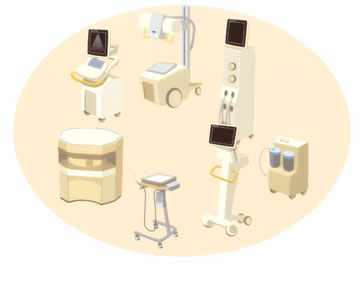 Automated transportation of medical equipment
What if we have an autonomous driving vehicle that can accurately and flexibly respond to complicated driving plans, and deliver medical devices? At a typical hospital, we often see the busy movement of patients, medical staff, and medical equipment. However, a doctor's consultation does not necessarily involve the use of medical devices. For home medical care, if necessary items are brought to the patient's home in line with the consultation schedule, medical staff, devices and other medical resources can be effectively utilized, thus providing a high standard of medical service.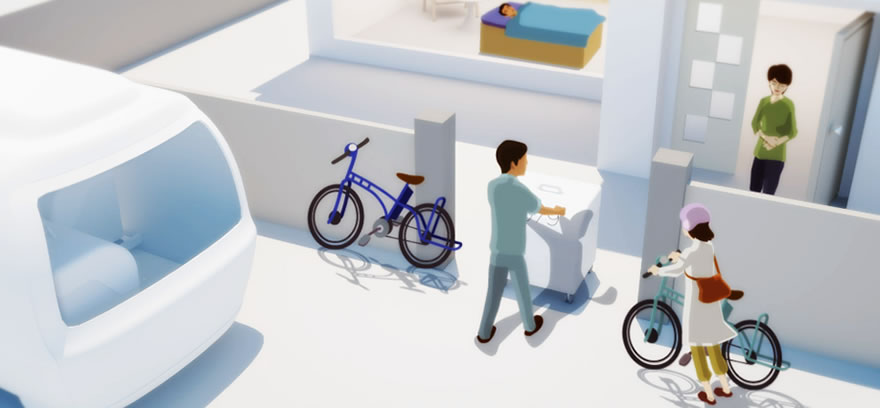 Drug and food delivery
Ordered medical equipment is brought to the patient's home by an autonomous driving vehicle in time for consultation. When the consultation ends, the doctor moves on to the next patient, and the medical device is transported to where it is needed. It is thus important for an autonomous driving vehicle to accurately and flexibly respond to complicated driving plans. And both drugs and meals are delivered, home care patients can receive service roughly equivalent to that provided in the hospital.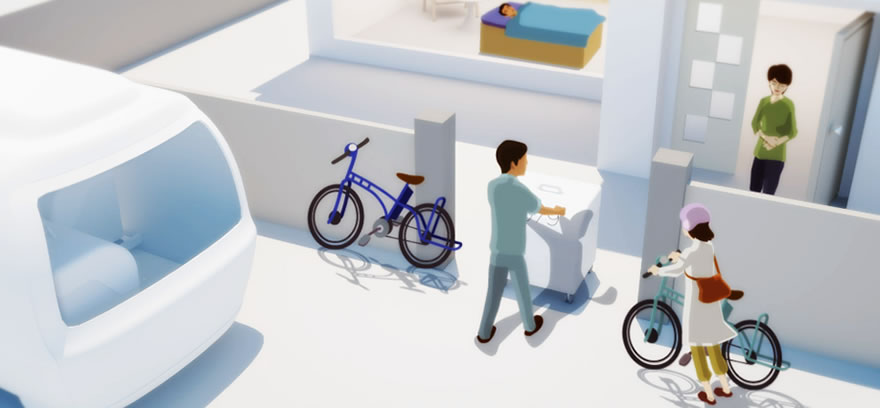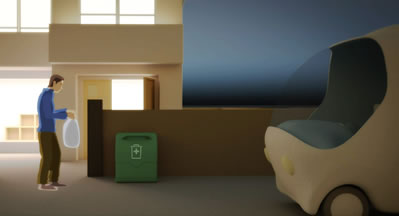 Waste collection
As autonomous driving vehicles can be frequently used during the day and at night, the carts could be used to collect waste requiring daily disposal such as stained sheets and diapers, and other medical waste. By disposing of stained items from the home as soon as possible, the home can be kept clean, thus making it easier to invite friends over and resulting in a more comfortable life.